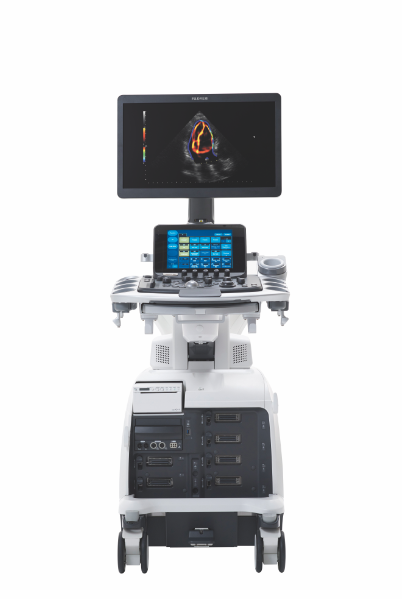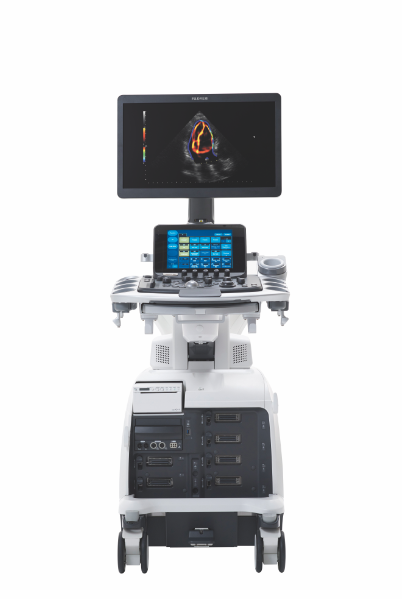 LISENDO 880 LE Ultrasound Platform

Redefining the Vision of Cardiovascular

The LISENDO 880LE is FUJIFILM's premium 3D/4D diagnostic ultrasound system for cardiologists in any clinical setting, designed to be a true one-system solution for adult, paediatric and fetal heart patients. The LISENDO 880LE platform is redefining the vision for cardiac ultrasound by providing exceptional clinical performance combined with state of-the-art analysis and features.


The ultrasound platform features:

- Pure Image to attain remarkable fundamental image quality in cardiology, achieving more reliability during diagnosis and treatment
- Your Application to reach a most sophisticated visualization of the blood flow patterns and its mechanisms as well as an impressive display of 4D cardiac images
- Seamless workflow, ensuring high user operability by applying Artificial Intelligence (AI) technology to significantly improve examination efficiency
The LISENDO 880 is Hitachi's new premium 3D/4D diagnostic ultrasound solution for cardiologists that redefines the vision of cardiac ultrasound by providing exceptional clinical performance coupled with state-of-the-art features and analytics.

With our innovative cardiac imaging features, we are able to move hemodynamic evaluations to a new level :

New generation of transducers, Phased Array single crystal transducers and Linear 4G CMUT (Capacitive Micro machined Ultrasound Transducer) with high quality imaging adapted for a variety of examinations.

The phased array transducer has been newly designed with the last single crystal technology to realize the high spatial, temporal and contrast resolution especially required for cardiology. With an improved shape that is comfortable to hold and easily fits in intercostal spaces, it can reduce variable factors such as user skill- and patient disease-dependencies that can inhibit image clarity.

Conventionally, the superior resolution obtained with high frequency ultrasound is only used for superficial examinations due to its limited penetration. Lower frequencies are needed to examine deeper structures, thus multiple transducers are required to cover the full range of examinations. The world's first practical use of the CMUT silicon wafer technology was introduced by Hitachi in 2009. In the next-generation technology, thanks to exclusive Hitachi patents the bandwidth and sensitivity has been dramatically increased. In addition Pulsed Doppler and Color Doppler allowing to image blood flow as well as Harmonic mode are now available. CMUT now delivers a one-probe solution for a wide range of ultrasound examinations.

New transmission and reception technology eFocusing, resulting in high definition imaging from the near to far field.
The eFocusing transmission and reception technology newly developed for LISENDO 880 significantly improves S/N and reduces focal dependency. The outstanding clarity of clinical images is performed from near to far field with excellent penetration at higher frequencies.

OLED monitor achieving high contrast resolution
LISENDO 880 has adopted the latest technology, a 22" OLED monitor, for an optimum image display. The self-luminous OLED displays true black so a previously unattainable contrast resolution can be achieved. It is the ideal monitor choice for diagnostic ultrasound, with the highest quality grayscale display.


---