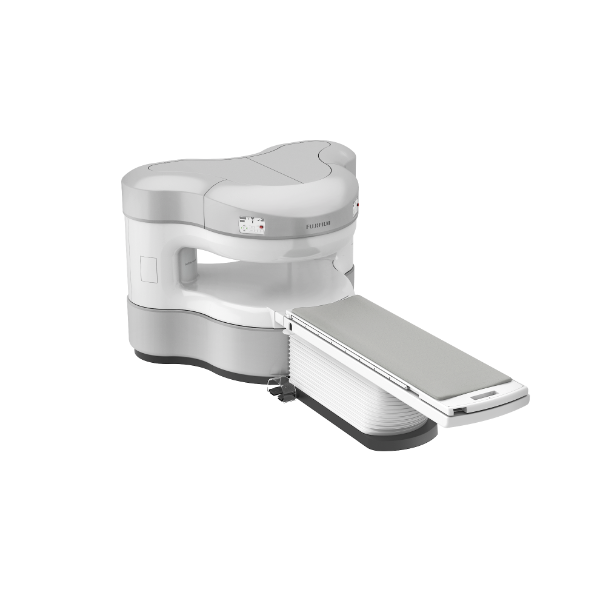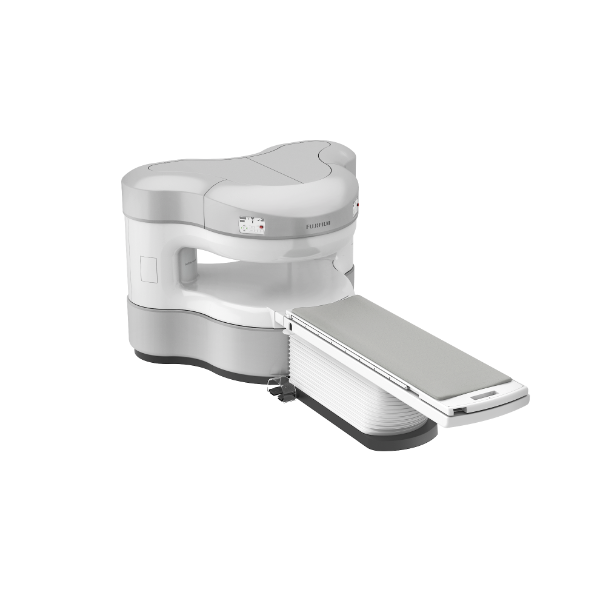 Where patient comfort and total cost of ownership
combine

.



The AIRIS Vento Open MRI is an affordable system with an open, two-pillar design that welcomes patients of all shapes, sizes and conditions. Fast and reliable scans deliver quality images you can trust. It features a permanent magnet that needs only limited initial investment and no additional equipment such as a dedicated cooling device. It's extremely energy efficient, running strong throughout its lifetime: all of which makes this solution an attractive alternative to superconductive MRI.


Open design for claustrophobic, bariatric, geriatric and paediatric patients - or interventional scans.
Flexible patient table for easy positioning of the scan region to the centre of the magnetic field.
Strong imaging features with outstanding image quality.
Permanent 0.3T magnet with low installation and running costs.
The AIRIS Vento is
your solution

for high-standard outpatient centres, whether used as a complementary or standalone system. So why not put

patient comfort

at the heart of your exams - while maintaining cost control with a

quick return on investment

.
Low

total cost of ownership

for a fast return on investment


If you're looking for a durable, space-and-cost efficient MRI system, the AIRIS Vento with its permanent magnet is for you.
Permanent magnet barely loses performance during its lifetime requiring minimum extra care.
No cooling system and no equipment room necessary.
Small footprint with only three units: the gantry, the console and the power station.
Green system with a maximum 5kW power consumption for low running costs.
Low TOC with excellent and quick return on investment.
An

open design

for maximum patient comfort


The open design of the AIRIS Vento delivers a 280° view for you - and a spacious and relaxed experience for your patients.
Open architecture with a two-pillar design for patient access from all sides.
Flexible patient table with in-gantry movement to left and right for positioning extremities like shoulder or knee in the centre of the magnetic field.
Quiet scans without the need of earplugs.
Scan non-contrast MRA images of complex vascular systems without injecting any contrast agents with VASC-ASL.
User-friendly and

efficient

workflow
The AIRIS Vento helps you work productively with many easy-to-use and automated functions that deliver consistent results with higher patient throughput – so your patients spend as little time in the scanner as possible.
Parameter suggestions during set-up.
Automatic slice positioning with AutoPose.
Customise routine protocols (even during the scan) to fit your patient and clinical needs.
Reconstruct multiple cross-sections of complex structures from 3D imaging sequences with Curved MPR and Radial MPR.
Remote application support to help optimise protocols, train technicians - and control the entire exam online with SENTINEL™.
Remote maintenance support delivers automatic notification of anything suspicious via SENTINEL™ - maximising your uptime.
Diagnostic power

for confident results
AIRIS Vento not only offers unique patient comfort, it also delivers high-quality images for a confident diagnosis and treatment decision. In fact, its many sequences allow you to tackle all clinical MRI challenges.
Many imaging features for a wide range of clinical applications, such as non-contrast angiography, diffusion or spectral fat suppression.
Motion artefact suppression technology RADAR compensates for body movement due to anxiety, breathing, swallowing or heartbeat.
Fat suppression acquires clear in-phase and out-phase images simultaneously.
High contrast 3D reconstruction from volume data.
High order shimming to increase uniformity of static field.
High performance
hardware
While you focus on the diagnosis, we'll take care of the technology. The AIRIS Vento is built on strong, durable and reliable hardware – particularly the permanent magnet, which makes the system very easy to handle.
0.3T permanent MRI scanner with a vertical field and open two-pillars design - with a 210° opening at the front and 70° at the back.
Strong gradient with 22mT/m max. strength and 55T/m/s max. slew rate.
Fully motorised patient table with 225kg weight limit, 10cm left/right movement in gantry and the ability to lower to 49cm.
Highly sensitive solenoid receiver coils - especially effective for orthopaedics.
---