EUSOBI Annual Scientific Meeting 2021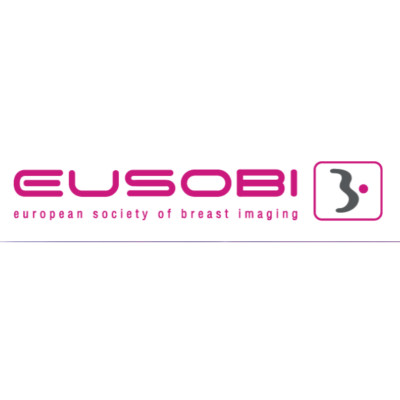 Symposia
Workshops
Organiser
Sponsor
Dear Colleagues and Friends,
The COVID-19 pandemic is still having a huge impact on both, our personal welfare and educational/scientific activities. Statements from public health authorities worldwide are recommending that public meetings such as workshops and congresses should be avoided. Some countries are now allowing smaller gatherings with social distancing, but the many travel restrictions are still affecting future on-site meetings. With this we would like to inform you that EUSOBI 2021 will go ahead as a fully virtual meeting.
After last year's successful organisation of our 4 virtual sessions with more than 500 participants from 68 different countries around the world, the EUSOBI Executive Board and the EUSOBI 2021 Programme Planning Committee (PPC) decided to repeat a similar concept in 2021. Therefore, the EUSOBI 2021 Online will again consist of 4 online sessions, spread throughout October 2021, on occasion of the Breast Cancer Awareness Month. A special focus is given to the interactivity of this year's programme, by adding expert discussions and concluding with the first virtual edition of our famous Breast Interpretation Quiz.
In addition to our scientific programme, we are very much looking forward to the online programme that is offered by our invaluable industry partners (tbc).
What else will be new compared to last year's online event?
Virtual Conference Platform: With Morressier we will try our best to create a unique conference experience for you.
EUSOBI 2021 Abstract Submission & e-Poster Exhibition: Broadcast your breast related research to the breast imaging community on occasion of the EUSOBI 2021 ONLINE! Participants will have access to all accepted abstracts, presented as e-posters.
Industry Exhibition: Our industry partners will have the opportunity to share their content and news with you. You will have the possibility to directly get in touch with them.
CME for live and on-demand watching: We will apply for CME accreditation for both options which will offer you huge flexibility!
We would like to thank you for your enthusiasm to participate in our meetings and hope that we can meet your satisfaction with this year's EUSOBI 2021 ONLINE in the Breast Cancer Awareness Month.
Programme Available Online here
Registration Available Online here
More events