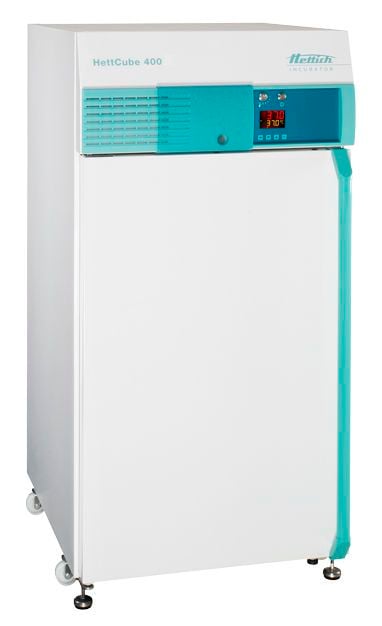 Laboratory incubator 310 L | HettCube 400 Andreas Hettich
310 L | HettCube 400
The The HettCube 400 is an innovative incubator that provides optimum growth condition for cultures without using a lot of energy. It is designed to only heat when necessary. It consumes only 0.038 kWh at an operating temperature of 37 C (98.6 F). In addition to conserving energy, it also helps to reduce expenses. The range of this incubator includes the benefits of both natural and forced convection. Airflow is reduced since the HettCube 400 is located outside of the usable space. Radiated heat keeps the incubator heated, which results in the cells being protected against desiccation. Thanks to precise temperature control, there is a uniform distribution of heat throughout the unit. This incubator also features a novel ventilation system that allows for a quiet operation.
---