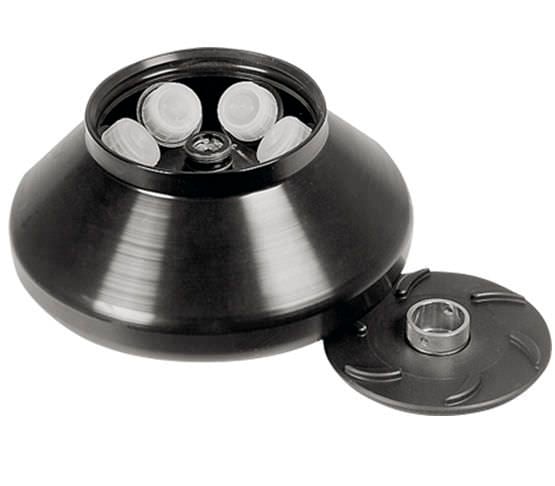 Laboratory centrifuge / bench-top 15000 rpm | ROTINA 420 R Andreas Hettich
15000 rpm | ROTINA 420 R
Compact but very efficient, the ROTINA 420R centrifuge will be a great benefit to your laboratory or medical facility. It will keep your medical samples cool thus protecting and ensuring their quality. Able to handle numerous samples at one time, this machine is highly proficient and budget friendly. Made to last, you can depend on it whether used often or sparingly. Dependable, this device will be a useful tool in testing, biotechnology or pharmaceutical research. This centrifuge can handle as many as 4 x 600 ml, 16 microtitre plates or 16 blood sample tubes. Further, the temperature is adjustable and can be set in the range of -20 degrees C to +40 degrees C. If necessary, simply change the temperature readings from Celsius to Fahrenheit. The kit also includes a TUV tested accessory for use when toxic or infectious samples have been introduced.
Configuration:bench-top
Domain:laboratory
---