EUSOBI Annual Scientific Meeting 2019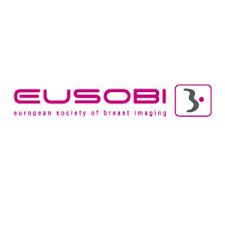 Symposia
Workshops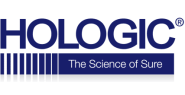 CLINICAL WORKFLOW USING TOMOSYNTHESIS GUIDANCE AND REAL-TIME BREAST BIOPSY IMAGING
Speaker: Dr. Gianfranco Scaperrotta, Milan/IT
Available slots:
Friday, October 4, 12:00-13:00
Friday, October 4, 16:30-17:30
Saturday, October 5, 15:00-16:00
Room Bartok
CLINICAL WORKFLOW USING TOMOSYNTHESIS GUIDANCE AND REAL-TIME BREAST BIOPSY IMAGING
Speaker: Dr. Mohamad Hajaj, Doha/QA
Available slots:
Thursday, October 3, 16:30-17:30
Saturday, October 5, 11:00-12:00
Room Bartok
HANDS-ON EXPERIENCE OF A NEW TECHNIQUE FOR BREAST LESION LOCALIZATION
Speaker: Dr. Wolfram Malter, Cologne/DE
Available slots:
Thursday, October 3, 14:30-15:30
Friday, October 4, 09:00-10:00
Room Bartok
WIRELESS US GUIDED BIOPSY: HANDS-ON EXPERIENCE WITH THE LATEST DEVICES
Speakers: Dr. David Evans, London/UK; Dr. Mohamad Hajaj, Doha/QA
Available slots:
Friday, October 4, 14:30-15:30
Saturday, October 5, 08:30-09:30
Saturday, October 5, 13:00-14:00
Room Bartok
CONTRAST-ENHANCED MAMMOGRAPHY IN CLINICAL PRACTICE: USING I-VIEW SOFTWARE
Speakers: Dr. Jacopo Nori, Florence/IT; Dr. Giulia Bicchierai, Florence/IT
Available slots:
Friday, October 4, 08:30-10:00
Friday, October 4, 13:30-15:00
Saturday, October 5, 09:00-10:30
Room Bartok
HIGH RESOLUTION TOMOSYNTHESIS AND SYNTHESIZED 2D: ENHANCE YOUR PERSONAL EXPERIENCE
Speakers: Dr. Keshthra Satchithananda, London/UK; Dr. Rema Wasan, London/UK
Available slots:
Thursday, October 3, 16:00-17:30
Friday, October 4, 11:00-12:30
Saturday, October 5, 11:30-13:00
Room Bartok
Register at the Hologic Hospitality Desk in front of Room Bartok at EUSOBI 2019. Pre-registration is not available
For more info about the workshops check here
Organiser
Sponsor
It is our great pleasure to invite you to our Annual Meeting, which will take place in Budapest, Hungary, from October 3-5, 2019.

As in the past years, our meeting will be preceded by our special Breast MRI course. This year's meeting is organised in collaboration with the Hungarian Society of Radiology, Section of Breast Imaging, with active participation of Hungarian pathologists, breast surgeons, medical oncologists and radiation oncologists.
We are highly appreciative of all the positive feedback we received from over 930 participants, and we also celebrate the fact that for the first time in EUSOBI we have more than 1.000 members. This is testament to the rising and ever growing interest that European breast radiology elicits among our peers. We have also been very interested in taking into account the feedback we received after our last Athens meeting in order to put together a great scientific programme!
The highlights of this year's Budapest meeting will feature:
Staging and follow up
Imaging in the role of breast cancer treatment
Risk assessment and imaging patients at risk
Abbreviated MRI, ultrafast and diffusion MRI
Novel developments (metabolic imaging, hyperpolarized MRI, mammi-PET and AI)
Mammography and tomosynthesis
Update in ultrasound
Programme available online here
Registration available online here
More events