2017 Rocky Mountain Winter Conference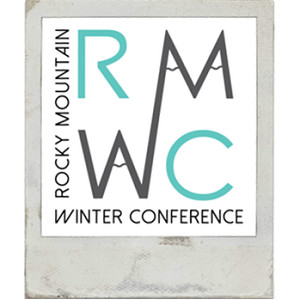 Exhibit
Symposia
Workshops
Organiser
Sponsor
Thirteenth annual Rocky Mountain Winter Conference on Emergency Medicine is at Copper Mountain Resort just outside of Denver. Copper is a beautiful winter playground featuring challenging slopes, epic snowboarding, great restaurants, and family adventures!
Saturday evening will start with keynote speaker, Dr. Peter Hackett, Director for Institute of Altitude Medicine, speaking on "Mountain High Adventures: Lessons from the Wilderness for your ED!". ACEP legend Dr. Amal Mattu returns to kick off Monday with "VTach Mimics that ACLS will Kill!".
Each day starts with a hot breakfast followed by engaging 25 minute cutting edge didactics led by experts from the country's top academic programs. Everyone then heads to the slopes for outdoor adventures! After the lifts close, we connect again for apres ski refreshments, followed by hands-on practice in our Simulation, Ultrasound, and Airway Learning Labs. Evenings are filled with relaxing networking opportunities during culinary excursions or just relaxing with the family and friends.
NEW THIS YEAR! Winter Wilderness Medicine and Snow Skills Pre-Conference Workshop

Saturday, February 25th, 2017
Additional 8.0 hours of CME
Mountain Disaster? Learn to survive, thrive, and stay alive in the face of winter or mountain emergencies..

Join international wilderness medicine experts Dr. Todd Miner and Dr. Jay Lemery to learn and practice winter survival on the mountain. Topics include managing cold injuries, building snow shelters, sleds, litters and carriers, as well as an introduction to avalanche safety. Backcountry skis or snowshoes required and available for rent. Participants responsible for lunch and ski lift ticket.
Gold Supporter

Winter Wilderness Pre Conference Workshop:

$299.00




Rocky Mountain Winter Conference Registration

Daily Rate:

$250.00

Non-Physician:

$475.00

Resident/Fellows:

$199.00

Physician Fee :

$799.00

Saturday, February 26th Pre-Conference Winter Wilderness Medicine & Snow Skills Workshop

$299.00




Winter Wilderness Pre-Conference Workshop Fee -

$299.00
2017 Rocky Mountain Winter Conference Schedule
* Please note that Workshop and Didactic dates and times may change slightly due to equipment availability. Final schedule will be available at registration desk.
Saturday, February 25, 2017

Saturday Pre-Conference Workshop

7:15am - 3:15pm

Winter Wilderness Medicine and Snow Skills Pre-Conference Workshop registration required (max 25 participants)

Evening Opening Reception

5:00 - 6:00

Conference Registration

6:00 - 7:00

Opening Reception with Keynote Speaker




Sunday, February 26th




Sunday, February 26th, Morning Lectures

DIDACTIC TRACK I: Saving the A's

7:15 - 7:40

Scary Airway 1 - Mike Overbeck, MD

7:45 - 8:10

Scary Airway 2 - Rob Vissers, MD

8:15 - 8:40

Scary Airway 3 - Kohei Hasegawa, MD

8:45 - 9:10

Scary Airway 4 - Brian Driver, MD

9:15 - 9:40

Scary Airway 5 - Steve Carroll, DO

DIDACTIC TRACK II: Critical Kids

7:15 - 7:40

PALS 2015 - A Case Based Approach

7:45 - 8:10

Yikes! Crashing Babies in the 2nd Week of Life

8:15 - 8:40

Jelly on the Belly - PEDS U/S for Every EP!

8:45 - 9:10

Key Peds Papers 2016

9:15 - 9:40

Can't Face It! Pediatric Facial Emergencies

Afternoon Lectures

DIDACTIC TRACK I: Your ED ICU

4:00 - 4:25

The Crashing Aortic Dissection - Do's and Dont's

4:30 - 4:55

Bridging the Gap: ED ECMO?

5:00 - 5:25

Heads Up-CPR and Beyond: Innovations in Resuscitation

5:30 - 5:55

Great Saves with Resuscitative US!

DIDACTIC TRACK II: Today's Top Teaching Tips

4:00 - 4:25

Making Social Media Matter

4:30 - 4:55

Back to the Bedside: A Teacher's Guide

5:00 - 5:25

Dead? I've Got an App for That!

5:30 - 5:55

Teaching Digital Natives

Afternoon Workshops

SKILLS TRACK I: Ultrasound For Everyone

4:00 - 6:00

Resuscitative Ultrasound Session (max 25 attendees)

SKILLS TRACK II: Sim Mastery

4:00 - 6:00

Critical Kids Pediatric Simulation Workshop (max 30 attendees)

SKILLS TRACK III: Airway Skills Learning Lab

4:00 - 5:00

Defeating the Difficult Airway Workshop! Session 1 (max 25 attendees)

5:00 - 6:00

Defeating the Difficult Airway Workshop! Session 2 (max 25 attendees)




Monday, February 27th




Monday, February 27th, Morning Lectures

DIDACTIC TRACK I: Cardiovascular Disaster

7:15 - 7:40

VTach Mimics That ACLS Will Kill!

7:45 - 8:10

Can't We All Just Get Along? ACEP, the FDA, the ASA and tPA

8:15 - 8:40

3 Recent Cardiac Arrest Articles You've Got to Know!

8:45 - 9:10

Echo by Every EP? Time to See What You've Been Missing

9:15 - 9:40

All Bleeding Stops? Anticoagulation Nightmares in the ED

DIDACTIC TRACK II: A Pill to A Kill

7:15 - 7:40

Trauma Toxicology: When Pain and Poisoning Collide!

7:45 - 8:10

Gotta Be Tox! Top Articles 2016

8:15 - 8:40

You Took What? Crazy Cases

​8:45 - 9:10

Heart Toxins for the Trench Doc

9:15 - 9:40

The Gas You Cannot See: Carbon Monoxide and Hyperbarics

Afternoon Lectures

DIDACTIC TRACK I: Be Steve EKG Workshop

4:00 - 6:00

OMG! I Just Sent That Home

DIDACTIC TRACK II: Blood Products

4:00 - 4:25

No Pulse But Not Dead: LVADs in the ED

4:30 - 4:55

PE Finally Made Ridiculously Simple

5:00 - 5:25

Arthropods Suck: Zika and More!

5:30 - 5:55

Everyone's Worst Headache: Sick SAH Patient

Afternoon Workshops

SKILLS TRACK I: Ultrasound For Everyone

4:00 - 6:00

Back to the Belly! US for Undifferentiated Abdominal Pain (max 25 attendees)

SKILLS TRACK II: Emergent Procedures

4:00 - 5:00

Practice Makes Proficient Procedures Workshop (max 30 attendees)

5:00 - 6:00

Practice Makes Proficient Procedures Workshop (max 30 attendees)




Tuesday, February 28th




Tuesday, February 28th, Morning Lectures

DIDACTIC TRACK I: Shot, Stabbed and Broken!

7:15 - 7:40

Visual Diagnosis: Trauma

7:45 - 8:10

Heroic Procedures: Be the ED Chuck Norris!

8:15 - 8:40

High Risk Orthopaedics - Keeping You Out of Court!

8:45 - 9:10

Not So FAST: Advanced US for the Sick Trauma Patient

9:15 - 9:40

Trauma in the Elderly - Is it Different?

DIDACTIC TRACK II: Shop Talk

7:15 - 7:40

Making Work Fun - Eliminating Things That Bug You in the ED

7:45 - 8:10

What Else Can This Obs Unit Do?

8:15 - 8:40

Too Busy, Too Slow or Just Right: Walking the Efficiency Frontier in the ED

8:45 - 9:10

Fixing Your Front End - Reducing LWBS and Door to Doc

9:15 - 9:40

ED Ergonomics Made Easy: Six Tips to Save Your Back

Afternoon Lectures

DIDACTIC TRACK I: Myths and More

4:00 - 4:25

Shattering EM Myths

4:30 - 4:55

Mountain High Jeopardy

DIDACTIC TRACK II: Nervous Neurons

4:00 - 4:25

Ketamine for Prehospital Agitation: Perfect Antidote or Perplexing Adjunct?

4:30 - 4:55

Perfecting the Neuro Exam

5:00 - 5:25

Needle in the Haystack? Searching for the SAH in 2017

5:30 - 5:55

Critical Mistakes in Managing the Psychiatric Patient in the ED

Afternoon Workshops

SKILLS TRACK I: Ultrasound for Everyone

4:00 - 6:00

Perfecting the Poke with Procedural Ultrasound (max 25 attendees)

SKILLS TRACK II: Sim Mastery

4:00 - 6:00

Bringing it All Together: Criticial Care Cases You Gotta Know! (max 30 attendees)




Wednesday, March 1, 2017




Wednesday, March 1st, Morning Lectures

DIDACTIC TRACK I: Bites, Balls, Nuts and Stuff

7:15 - 7:40

Ocular Emergencies!

7:45 - 8:10

Half Empty or Half Full? Resuscitative US for Everyone

8:15 - 8:40

Multi Tasking Emergency Medicine

8:45 - 9:10

Tabloid or Treasure Trove? How to Quickly Review a Biomedical Manuscript

9:15 - 9:40

When Peanuts Kill - Anaphylaxis in the ED

DIDACTIC TRACK II: Surviving Then Thriving

7:15 - 7:40

Wow! What a Great Place! Improving Patient AND Staff Experience in the ED

7:45 - 8:10

The Other EM: Emergency Management for Emergency Physicians

8:15 - 8:40

Primum Non Nocere and Opiates Today

8:45 - 9:10

The ED Docs Role in International Sudden Onset Disasters

9:15 - 9:40

What Happens After The Disaster? ED Docs Role in the Recovery Phase of a Humanitarian Emergency
More events