Michael E. Ramsay

Chairman - Department of Anesthesiology and Pain Management
Baylor University Medical Center, US.
TOP QUOTE FROM ZOOM-ON-PROFILE
Making healthcare delightful

"The hospital should be the safest place for our patients and yet mistakes and infections occur that should not. It takes leadership from the top down to create the "Culture of safety" that must exist."
Karim Boussebba

Senior Vice President & General Manager of CT and AMI,
Philips, US

TOP QUOTE FROM BLOG
What imaging trends will impact radiology departments in 2019?
"We are already starting to see AI augment the radiologist's role in tangible ways, such as improving operational efficiency and diagnostic confidence, and we can only expect that momentum to continue in 2019 and beyond."
Daniela Pedrini

Vice President
International Federation of Healthcare Engineering

TOP QUOTE FROM BLOG:
'Climate change and healthcare architecture'.
"The enormous challenge presented by climate change-related problems, leads to the need for safer hospitals, in terms of physical structure and for proactive institutions in the battle against this environmental situation."
Matthew Gierc

Head of Marketing
3AG Systems, Canada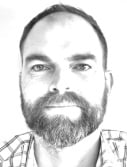 TOP QUOTE FROM BLOG:
'How nurse scheduling can be the difference between satisfaction and burnout'.
"Ensuring fairness, consistency and uniformity in scheduling is not just a nice thing to do, but it can help your organisation get the most from your nurses."