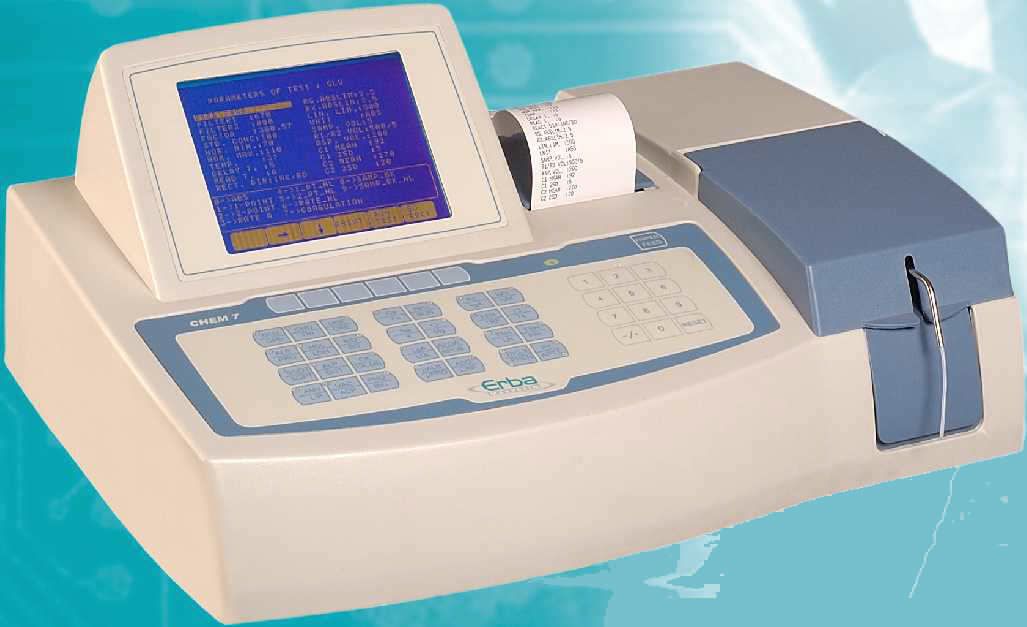 Semi-automatic biochemistry analyzer 340 - 670 nm | Erba Chem 7 erba diagnostics Mannheim
340 - 670 nm | Erba Chem 7
The Erba Chem 7 is the new generation Clinical Chemistry analyser, designed compactly. It is suitable for small to medium sized laboratories so that the reporting is accurate and dependable. It is an open system having test programmable capacity of 200 and comes with 10 analytical modes, can be used for analyzing of hormones & coagulation tests. The product has features like: Unique triple cuvette facility, for faster operation there are 56 direct access keys, consumes low reagent. It has optional dry block incubator & battery pack for mobile use, QC monitoring is done and printer / keyboard are connected directly.
a:1:{i:0;a:2:{s:4:"name";s:10:"Operation:";s:3:"val";s:14:"semi-automatic";}}
---