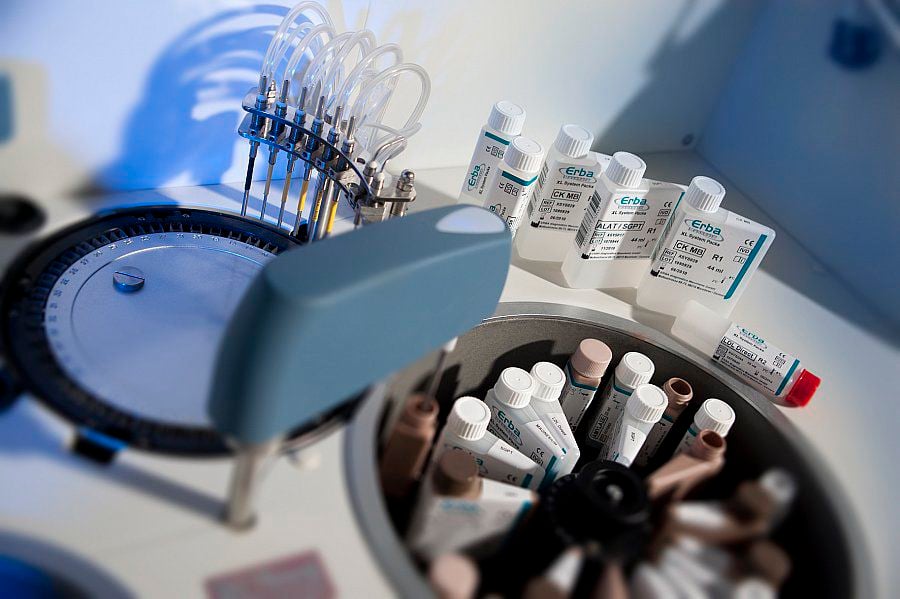 Automatic biochemistry analyzer / random access 200 tests/h | XL 200® erba diagnostics Mannheim
200 tests/h | XL 200®
The fully automated Erba XL 200 is a random access clinical chemistry analyzer that has the capability to put through 200 tests an hour. Small and medium sized laboratories can now use biochemistry workflow management because of this technology. This small model has optional ISE with K+, NA+, LI+ and Cl-. It features permanent hard glass cuvettes and on board laundary & cooling. It has extensive quality control menua and convenient sofeware. The machine has auto rerun and auto dilution capabilities. It has on-board cooling with a 30 position reagent tray.
a:2:{i:0;a:2:{s:4:"name";s:24:"Options and accessories:";s:3:"val";s:13:"random access";}i:1;a:2:{s:4:"name";s:10:"Operation:";s:3:"val";s:9:"automatic";}}
---