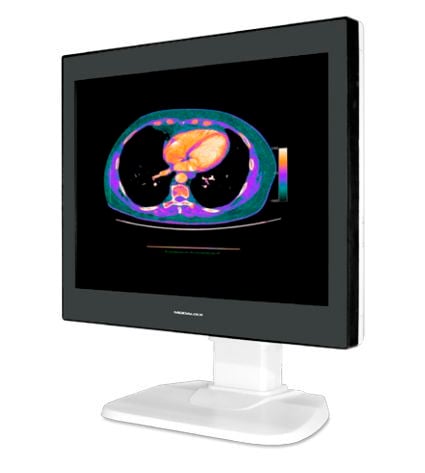 LCD display / medical 21.3", 2 MP | Modalixx GC212HB Ampronix
21.3", 2 MP | Modalixx GC212HB
The GC212HB from Modalixx has an LCD display setup and works with the intention of replacing any old CRT monitor in the operating room. It works with gray scale and color images alike and has two megapixels of resolutions to create clear images. This can be used for cath labs, x-rays, nuclear medicine tests, endoscopy procedures and RF, CT and MRI solutions to make it functional. This is designed with access to many systems like the Philips, GE, Siemens, Toshiba and Shimadzu operating systems. This is designed with BNC connections like the 5 BNC and D-SUB 15 connections. This works with 525 to 1600 horizontal panels depending on the connection and can even be used with low or high line video signals to make all displays as easy to manage as possible.
---