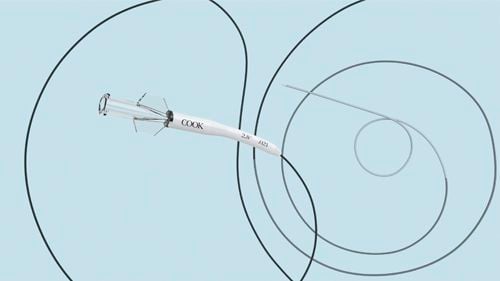 Peripheral microcatheter / coronary 2.5 - 2.9 F | Cantata® series COOK Medical
2.5 - 2.9 F | Cantata® series
The product can be utilized in compact vessel or super selective anatomy for identification and interventional procedure which also includes coronary and peripheral use. It has smooth functional structure starting from its proximal-end support to a fine tip which includes five zones more which is not available in any other catheter in the market. The device complete length braid ensures superior receptive 1:1 torque controlling. With a hydrophilic coating the device provides an easy introduction and allows smooth mobility by many passes. Without using steam, the tip can be shaped using hand to make curve as the requirement of the anatomy or placement. The stainless steel makes the device more durable and kink resistant. Many Fr sizes and wire guide are enlisted on catheter hub to ensure clarity. TheLipiodol®/DMSO/alcohol acceptability provides a wide range of application. With the greater inside diameter the device is capable of handling sphere, embolic particles and Microcoils™.
a:1:{i:0;a:2:{s:4:"name";s:17:"Area of the body:";s:3:"val";s:20:"coronary, peripheral";}}
× × × × × × × × × × × × ×
× × × × × × ×
---