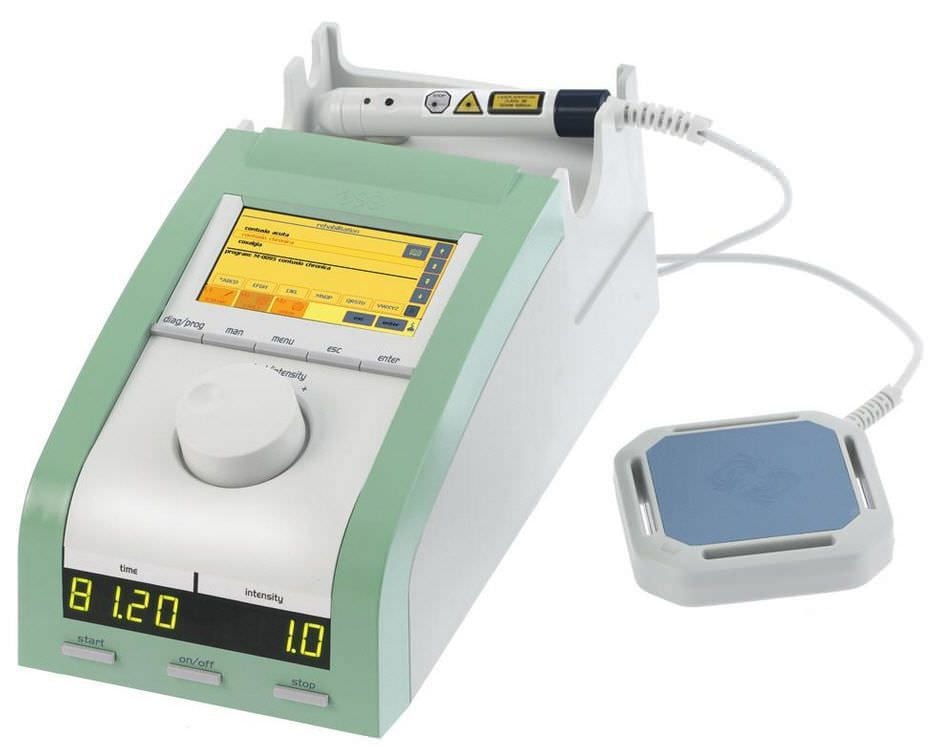 Magnetic field generator (physiotherapy) / photostimulation laser BTL-4800LM2 Combi Topline BTL International
BTL-4800LM2 Combi Topline
Combination Therapy has 2 channel Magnetotherapy+ 1 channel laser. Key Aspects Save your time: treat broad areas by high powered btl laser clusters . Technology: Unique FMF Technology ™ high powered magnetic field focused to the therapy area with no side effect on the personnel. Wide Elite Laser: Wide elite of BTL laser probes for superficial and deep tissue layers . Modern Therapy Proven: Modern therapy with proven effects on pain and anti inflammatory control and quickening of healing.2 outputs for simultaneous connection of a red and infrared probe or a probe and laser cluster. Types Comfortable: Choose from 6 types of comfortable and lightweight magnet therapy applicators. Recommended Applications: Recommended applications for distinct medical fields .
a:1:{i:0;a:2:{s:4:"name";s:5:"Type:";s:3:"val";s:48:"photostimulation laser, magnetic field generator";}}
× × × × × × × × × ×
Makovskeho namesti 3147/2,
× × × × × × ×
---