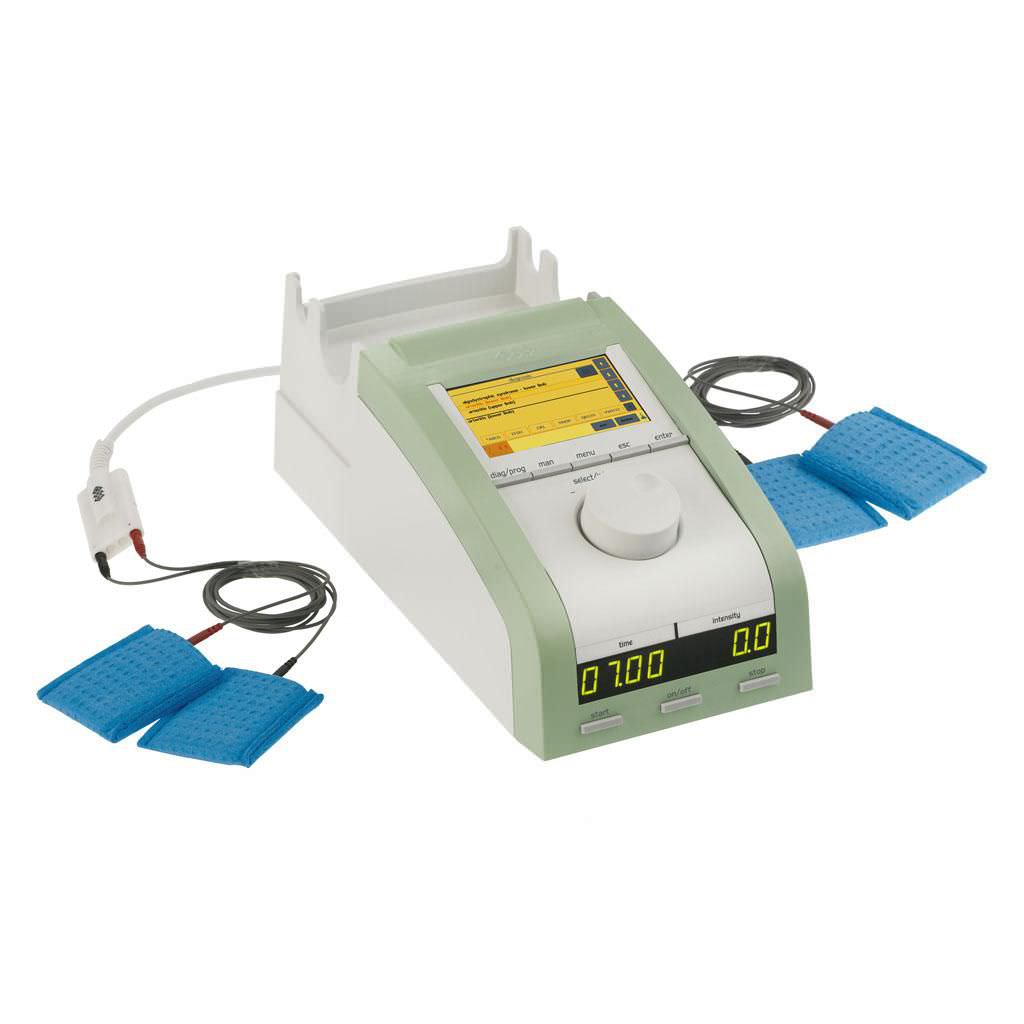 Electro-stimulator (physiotherapy) / TENS / EMS / 2-channel BTL-4620 Puls Topline BTL International
BTL-4620 Puls Topline
This device provides two-channel electrotherapy so you can simultaneously treat two patients who have different therapies. The device includes an extensive number of low and medium frequency waveforms as well as their modifications and can conveniently connect to many other products from BTL such as the BTL-Vac and the BTL-4000/5000 ultrasound therapy units. It features an easy-to-use 4.3" color touch screen and user-friendly graphic displays. The timer and other major parameters have highly luminated displays, and the device includes both user-defined and pre-programmed protocols. It identifies any accessories and conducts an accessory maintenance check. The unit is multilingual for added convenience and can be connected to a PC to upgrade software. It tests patient cable and electrode quality, and has an optional BTL cart as well.
a:3:{i:0;a:2:{s:4:"name";s:5:"Type:";s:3:"val";s:18:"electro-stimulator";}i:1;a:2:{s:4:"name";s:19:"Number of channels:";s:3:"val";s:9:"2-channel";}i:2;a:2:{s:4:"name";s:31:"Type of electrical stimulation:";s:3:"val";s:9:"EMS, TENS";}}
× × × × × × × × × ×
Makovskeho namesti 3147/2,
× × × × × × ×
---