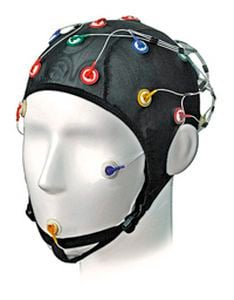 Electroencephalography cap ES-EEG-10/20 Encephalan Medicom MTD
ES-EEG-10/20 Encephalan
Set of EEG electrodes ES-EEG-10/20 Encephalan is used for comfortable and quality continuous record of EEG, EOG and EMG. Low-height EEG electrodes and electrode locks, elastic material of the locks, and fixing elastic net caps increase patient's comfort at continuous studies and provide quality EEG record. Special thin, endurable and flexible cable with low noise level provides comfort for a patient and quality EEG record. The set contains 3 types of elastic fixing caps (adults, children, babies) of different size, 5 sizes in each type.
× × × × × × × × × × × × ×
× × × × × × ×
---