NeuroIntensive Care: Update 2017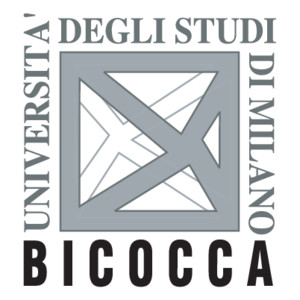 Exhibit
Symposia
Workshops
Organiser
Sponsor
Description
NeuroIntensive Care: Update 2017 Summer School is designed to help intensive care residents and staff improve the management of severe neurological emergencies. The goal of this clinically-oriented week is to provide intellectual interaction with leading experts, to gather the essential information needed to treat neurological/neurosurgical patients, including traumatic brain injury, subarachnoid hemorrhage and intracranial hemorrhage. Our target audience includes staff doctors/residents working in ICUs, as well as neurosurgeons and neurologists. "NeuroIntensive Care: Update 2017" demonstrates a collaborative, multidisciplinary approach and provides a consistent set of basic knowledge, updated treatment strategies, practical examples (including hands-on simulations), to use during patient management. In a week period, the participants will be intensively exposed to lecture on topic ranging from basic concepts to monitoring systems and treatment strategies in traumatic and non traumatic neuroemergencies (traumatic brain injury, ischemic and vascular strokes, neuroinfections, …). The practical part will cover neuroradiology interpretation, the neuromonitoring at the bedside (including ICP, ptO2, qEEG,…), echography in neurocritical care.
Program Coordinator
Giuseppe Citerio
Lecturers
Gianpaolo Basso University of Milano-Bicocca
Giuseppe Citerio University of Milano-Bicocca
Carlo Giussani University of Milano-Bicocca
Andrea Gori University of Milano-Bicocca
Raimund Helbock University of Innsbruck
Stephane Legriel University of Versailles
Luca Longhi University of Bergamo
Marcello Massimini University of Milano-Bicocca
Geert Meyfroid University of Leuven
Mauro Oddo University of Losanna
Lara Prisco University of Oxford
Frank Rasulo University of Brescia
Maurizio Saini Monza
Davide Savo Monza
Erik Sganzerla University of Milano-Bicocca
Martin Smith University of London
Nino Stocchetti University of Milano-Bicocca
Fabio Taccone University of Brussels
Elisa Zanier University of Milano


Prerequisites
residents in Anesthesia and Intensive Care, Neurosurgery, Neurology; Specialist in Anesthesia and Intensive Care, Neurosurgery, Neurology


TUITION

450.00€

for residents and in training students 700 € for professionals (Tuition fee includes all lessons and activities, coffee break, lunches and social activities offered by the Summer School).






Contents Covered
Applied neuropathophysiology
Coma and altered consciousness states
Clinical evaluation at the bedside
CT scan: fundamentals in neuroemergencies
ICP monitoring and treatment
CBF and CPP monitoring and optimization
Brain oxygenation monitoring and treatment
Brain tissue biochemisty at the bedside
Electrophysiology essentials for the intensivist
How to deal with the complexity of multimodal monitoring
Ischemic stroke in teh ED and in ICU
Hypoxic-Ischemic encephalopathy in adults
Neuroinfectious Diseases
Metabolic encephalopaties
Neurosurgery in traumatic neuroemergencies
Neurosurgery in non traumatic neuroemergencies
TBI from pathophysiology to treatment
Spinal cord injury
Subarachnoid hemorrhage
Intracerebral hemorrhage
Perioperative Neurosurgical Critical Care
Seizures/SE
Advanced neuroimaging
Neurorepair and neurorestoration
Long term outcome
Brain death and organ donation
More events