ESC Acute CardioVascular Care 2023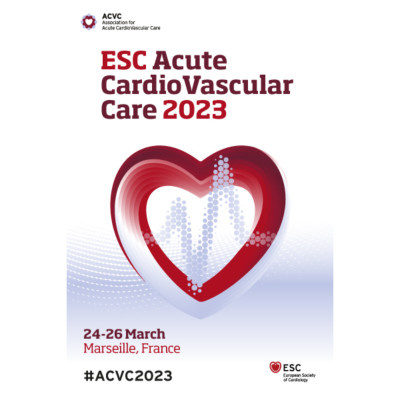 Exhibit
Symposia
Workshops
Organiser
Sponsor
ESC Acute CardioVascular Care 2023, Marseille, from 24 to 26 March
On behalf of the ACVC Board, we are delighted to announce that your ACVC congress is back – and even better! ESC Acute CardioVascular Care 2023 will take place in Marseille (France). Join us there and reunite with your acute cardiovascular care community!
Together, in person, for the first time in three years.
The past few years have been a difficult journey for everyone, with uncertainty and disruption affecting us all. We had to cancel our 2020 congress, but we made up for that with a very successful 24-hour, online Acute CardioVascular Care 2021 congress and the online Acute CardioVascular Care 2022 congress. While many praised the accessibility of the online congresses, others missed personal connections, socialising, and networking.
We have therefore decided that our 2023 congress will be on-site only. We can assure you that this event in Marseille will provide an exciting opportunity for networking, learning, and sharing, whilst respecting the highest sanitary measures for your comfort and safety.
The Scientific Programme will include the newest research, up-to-date lectures on clinical questions, and debate sessions with key opinion leaders – all on acute cardiovascular care.
For the young community, there will be hands-on practical sessions covering clinical procedures and skills. Of special note, we will have several sessions with simulations of clinical scenarios, so that one can practice not only clinical skills but also non-technical skills such as communication and leadership. Furthermore, it will be an excellent opportunity to present research and get feedback from peers and leaders in research.
On behalf of the ACVC Board, we thank you for your unwavering trust and commitment through the difficult times. We are now ready for a new start and look forward to welcoming you in Marseille in 2023, for an ESC Acute CardioVascular Care congress like you've never seen before.
The entire spectrum of acute cardiac care
The congress offers in-depth scientific presentations by leading global experts, covering the entire spectrum of acute cardiac care, including: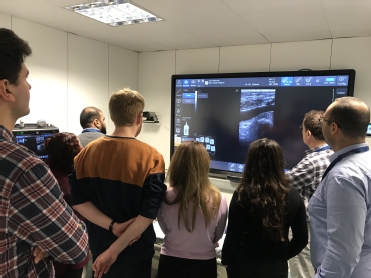 Acute coronary syndromes
Acute heart failure
Reperfusion and revascularisation
Mechanical circulatory support in shock or pre-shock, management of arrhythmias in the acute setting
Refractory cardiac arrest, acute venous thromboembolism
Cardiothoracic intensive care
Secondary prevention with a particular focus on antithrombotic therapy, lipid-lowering, and anti-diabetic strategies.
Updates for lifelong learning and professional development
The Acute CardioVascular Care Association strongly believes in the education of healthcare professionals as part of lifelong learning, but also including those who are early in their career.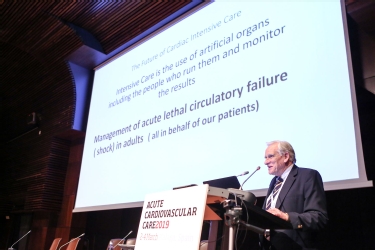 The congress will provide education and discussion for the next generation of clinicians and researchers, working alongside experts in the field, with the aim to promote the dissemination of knowledge and improve patient outcomes.
Education is a key mission for the Acute CardioVascular Care Association – forming one of the main pillars of the ESC.
Connection with your community
Join over 100 expert faculty, hundreds of abstracts and clinical cases presenters as well as institutional and industrial partners from around the world.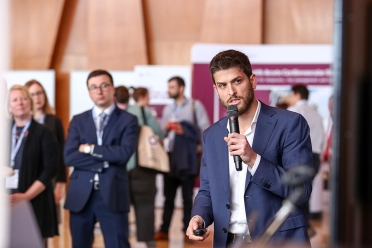 Make new connections through the interactive environment with colleagues in your profession:
cardiologists, intensivists, anaesthesiologists, internists, cardiac surgeons, nurses, paramedics and other allied professionals who care for acutely ill cardiac patients.
We look forward to seeing you again in Marseille, France, from 24 to 26 March 2023.
Programme Coming Soon..
More events