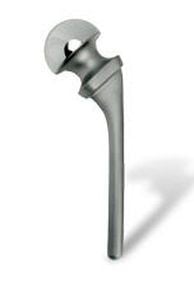 Trial hip prosthesis Synimed Synergie Ingénierie Médicale
Synimed Synergie Ingénierie Médicale
Synicem Trial Spacers sets consist of a number of Medical 316L stainless steel parts that resemble the actual implantable Knee and Hip spacers in shape and size. The TrialSpacers Sets are delivered NON STERILE and must be sterilized prior to use. The size of the most suitable Knee or Hip Spacer to be implanted is established by means of a Trial Spacer before opening the correct product´s blister Presentation: Trial Spacers are supplied in a Stainless Steel box, being held in position by means of silicone holders.
Surgical application:trial
× × × × × × × × × × ×
Zone Artisanale de l'Angle,
× × × × ×
---