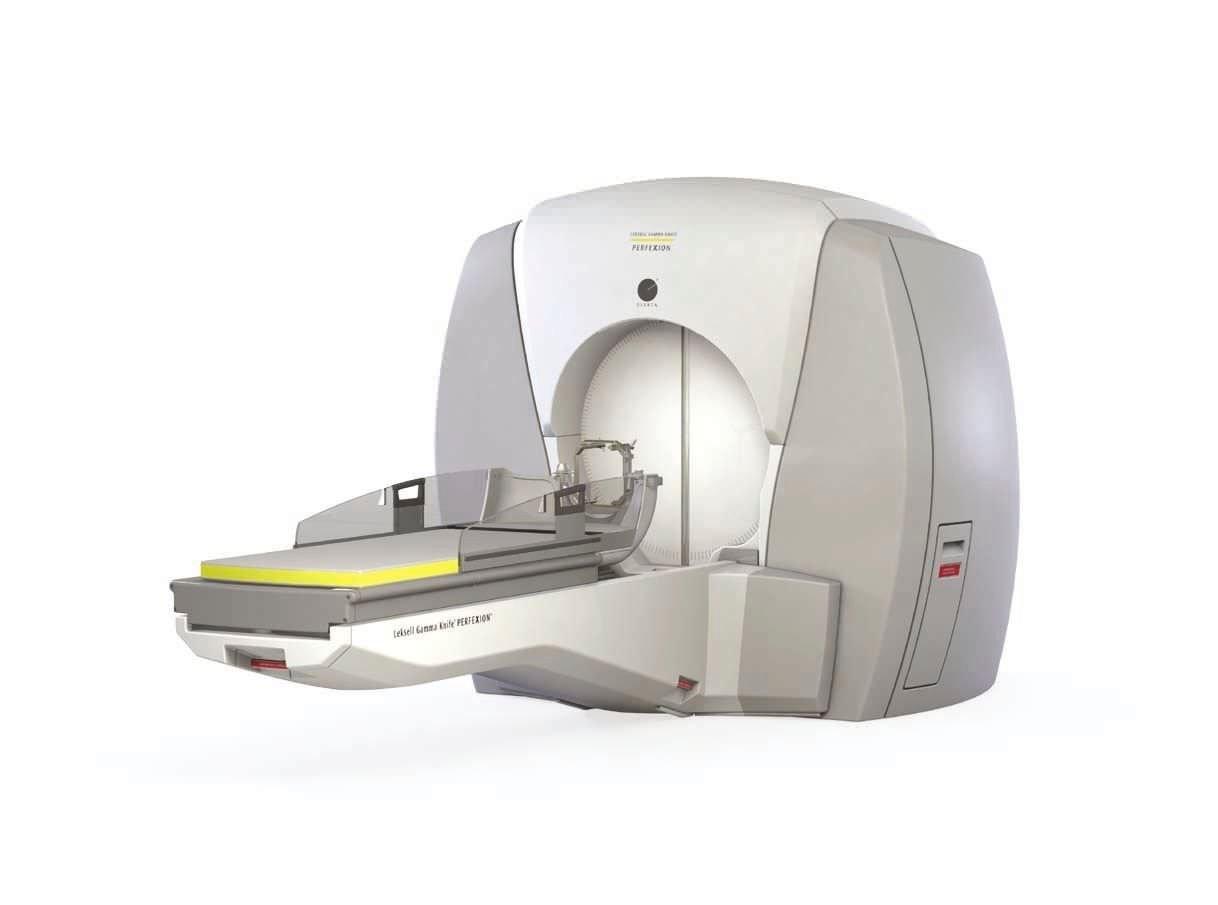 Stereotactic radiosurgery Gamma collimator Leksell Gamma Knife® Perfexion™ Elekta
Leksell Gamma Knife® Perfexion™
Stereotactic radiosurgery system from Perfexion™ organize the work flow with perfection and enlarge the treatable volume with help of automatically operated, multi-source collimator. It offers quicker set up and delivers treatment to one or more tumors in one single period and is capable of treating injuries in the paranasal sinuses, orbits and upper cervical spine and even for paraspinal metastases and laryngeal tumors. It also enables treatment of a broader range of targets quicker and more effectively than ever. The collimator of this radiosurgery system is an inbuilt device separated into movable sections which guarantees better conformity, precision and dose of radiation while minimizing residual dose to non-targeted zone. The coherent and instinctive treatment planning software simplifies establishment of even the most complicate plans (e.g., a donut-shaped dose distribution) through settings of different composite shots that nullify overexposure to complex structures. It is well equipped to perform its task which leads to quick and optimized treatments.
a:1:{i:0;a:2:{s:4:"name";s:16:"Type of therapy:";s:3:"val";s:29:"for stereotactic radiosurgery";}}
× × × × × × × × × × ×
× × × × × × × ×
---