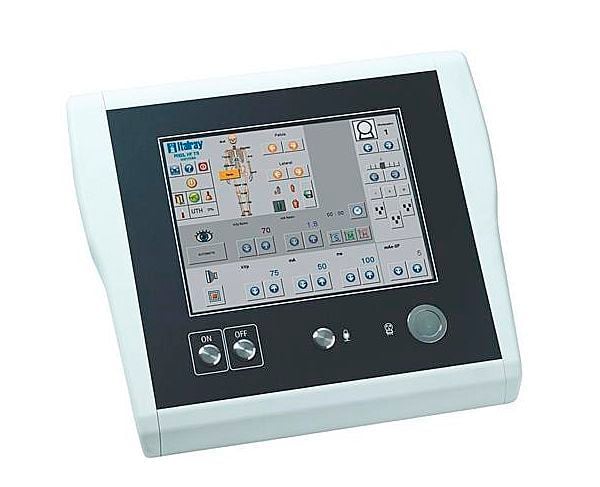 Radiography HF X-ray generator / for fluoroscopy / with control panel PIXEL HF TS : 50 kW - 100 kW ITALRAY
PIXEL HF TS : 50 kW - 100 kW
The Pixel HF TS generator is made with one of many configurations including radiological power systems that run from 50 to 100 kW with one or two tubes and can be used for radio/fluoroscopy controls. This is made for radiography and X-ray reviews and can work well for all sorts of special needs. This also works with up to 400 kHz voltage output and a wavelength control setup that makes it easier for radiographic controls to be reviewed. This is also made to work with an HV module that is light in weight and easy to carry. This also uses an automatic exposure control system to keep all models functional while a two-level setting is used for the X-ray to keep the dose ready and sensible. This is also made with a DIGI-AEC control setup and uses a radiography kV selection setting for fluoroscopy procedures.
a:2:{i:0;a:2:{s:4:"name";s:26:"Generator characteristics:";s:3:"val";s:18:"with control panel";}i:1;a:2:{s:4:"name";s:16:"Type of imagery:";s:3:"val";s:32:"for fluoroscopy, for radiography";}}
× × × × × × × × × ×
Via del Parlamento Europeo, 9/D,
× × × × × × ×
---