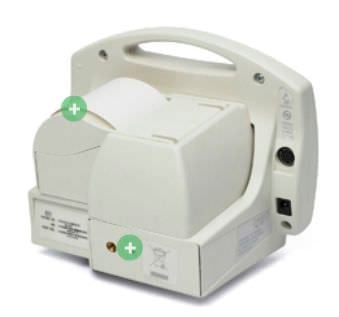 Pulse oximeter with separate sensor / table-top 0 - 99 % SpO2 | 504DX Criticare Systems
0 - 99 % SpO2 | 504DX
The 504DX digital oximeter is exceptionally compact, lightweight, and designed for the way you work. With the advanced DOX™ oximetry and heart rate monitoring, it offers the reliability and ease of use that have put Criticare monitors in a class by themselves. Full-featured audible and visual alarms ensure accurate extended, unattended monitoring. Accommodate all patients from neonatal to adult with the use of just one monitor. The optional fully-integrated internal printer produces high quality hard copies of graphic trends, tabular trends and sleep summary reports at user-defined intervals. It has a 24-hour internal memory supports Profox Oximetry sleep study software.
a:1:{i:0;a:2:{s:4:"name";s:14:"Configuration:";s:3:"val";s:31:"table-top, with separate sensor";}}
× × × × × × × × × × × × × × × × × × × × × × × × × × × × × ×
× × × × × × ×
---