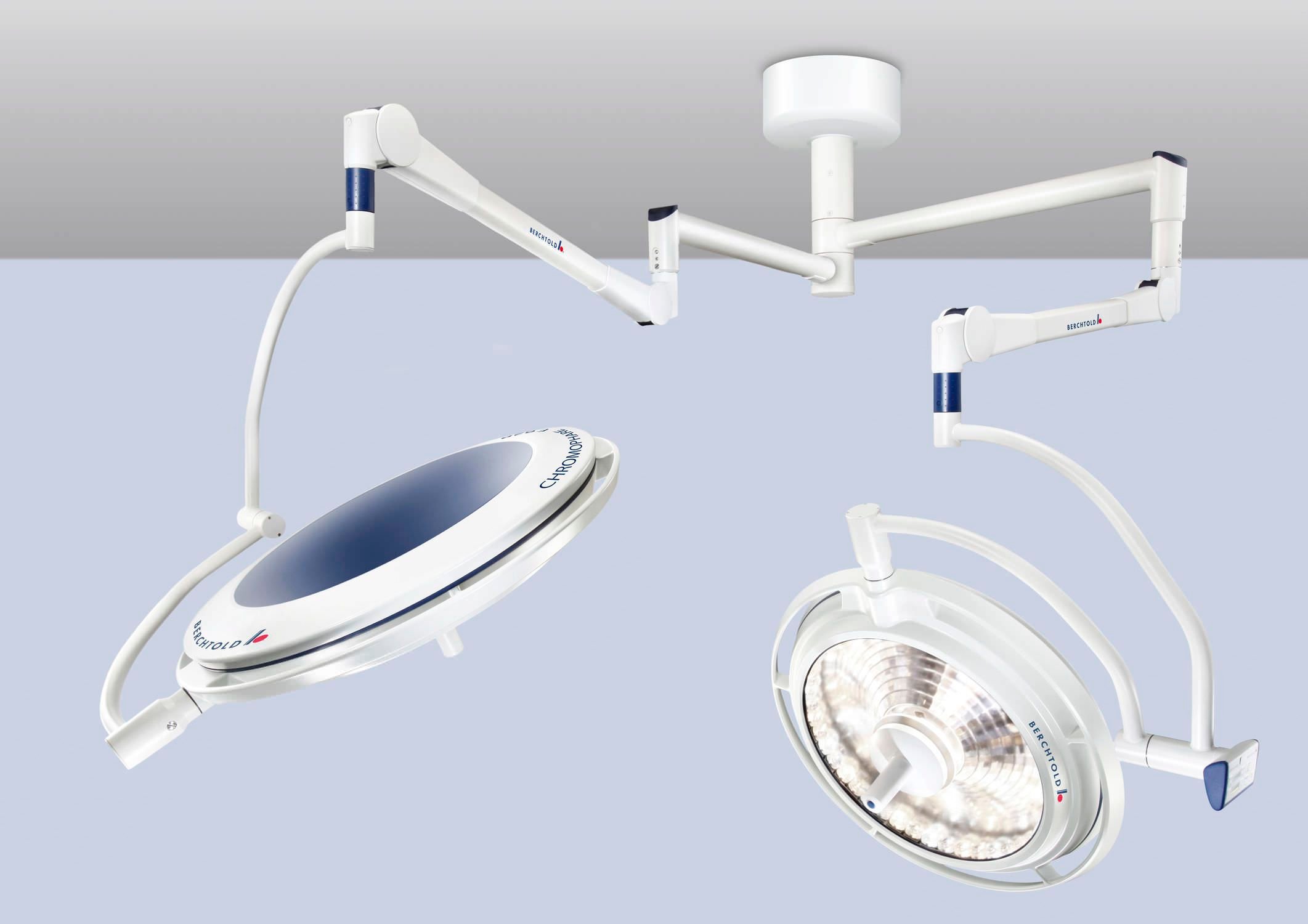 LED surgical light / ceiling-mounted / 1-arm 125 000 lux | CHROMOPHARE F 528 Berchtold
125 000 lux | CHROMOPHARE F 528
Hybrid LED surgical lights are embedded with a revolutionary hybrid light technology that offers precise direction of light while cutting shadows and glares. Surgeons can choose the best out of four different temperature modes for each operation. The energy saving feature of this new generation technology provides 40,000 hours of light. Low heat generation, aerodynamic design, sterilizable handle, freedom of movement are other attractive features of the LED light. These lights are so flexible that they can be fixed either on the ceiling or on the wall, rotated in anyway, and combined with different kinds of camera systems and monitoring equipments.
a:2:{i:0;a:2:{s:4:"name";s:13:"Light source:";s:3:"val";s:3:"LED";}i:1;a:2:{s:4:"name";s:15:"Number of arms:";s:3:"val";s:5:"1-arm";}}
---