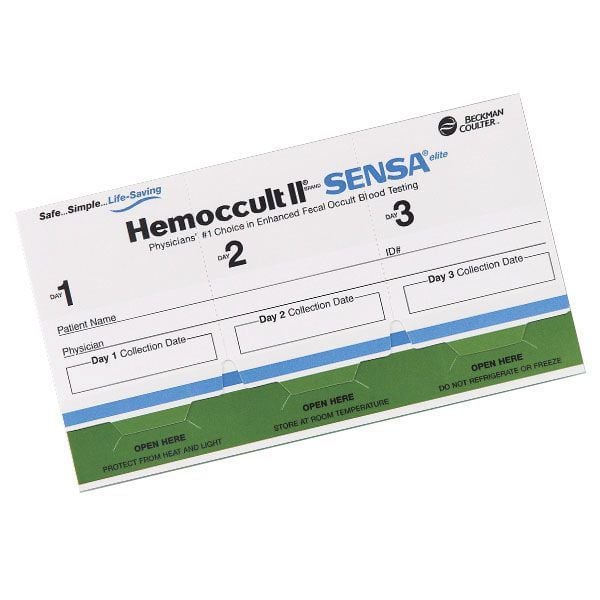 Fecal occult blood rapid test Hemoccult II SENSA elite Beckman Coulter International S.A.
Hemoccult II SENSA elite
Hemoccult II SENSA elite is designed to be easier for patients. Its simplified test card, clearer Patient Instructions and sample collection options make it easier for patients to understand and complete the test. Hemoccult II SENSA elite has simpler diet guidelines that are explained in an easy-to-read format describing which foods and drugs patients need to avoid and which are acceptable. Clear, simple developing procedures with one back flap and a single Performance Monitors makes processing and interpreting of Hemoccult II SENSA elite tests easier and faster for healthcare professionals. Since polyps and cancer may bleed intermittently, Hemoccult II SENSA elite products are designed so patients can collect serial specimens over 3 days, which increases the probability of detecting hidden blood from polyps and cancer.
a:1:{i:0;a:2:{s:4:"name";s:13:"Applications:";s:3:"val";s:18:"fecal occult blood";}}
× × × × × × × × × × × × × ×
Europark Fichtenhain B 13,
× × × × ×
---