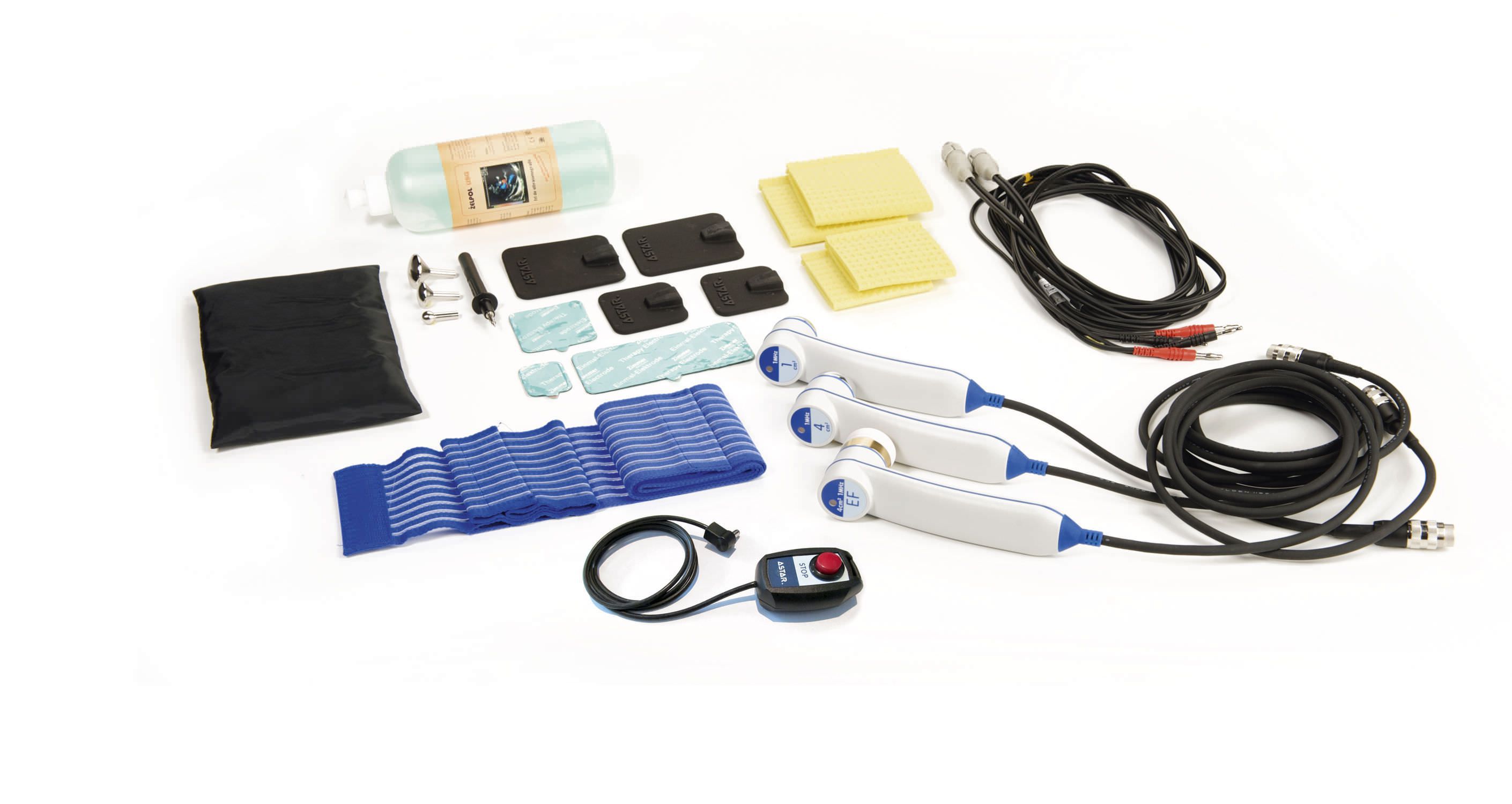 Electro-stimulator (physiotherapy) / ultrasound diathermy unit / TENS / 2-channel 16, 48, 100 Hz | Etius U ASTAR
16, 48, 100 Hz | Etius U
The Etius U is a modern unit ergonomically-designed for use in ultrasound therapy, combined therapy, electrotherapy, and electrophonophoresis. It can also be used on the nervous-muscle system during electrodiagnostics. This device is differentiated with two of its independent treatment channels. Because of this system, it is already possible to perform treatments with different parameters simultaneously on one or even two patients. It is mainly used in electrotherapy since it can provide the most commonly used and typical currents. Moreover, the Etius U provides its users with new advancements with its application of microcurrents, a TENS current specifically designed for spastic paralysis therapy, and a unipolar sine surge. With the application of these modern technical solutions, the device makes it possible to perform combined therapy treatments without having to connect an external electrosimulator or even an ultrasound therapy unit. It also supports ultrasound application.
a:3:{i:0;a:2:{s:4:"name";s:31:"Type of electrical stimulation:";s:3:"val";s:4:"TENS";}i:1;a:2:{s:4:"name";s:19:"Number of channels:";s:3:"val";s:9:"2-channel";}i:2;a:2:{s:4:"name";s:5:"Type:";s:3:"val";s:45:"electro-stimulator, ultrasound diathermy unit";}}
---