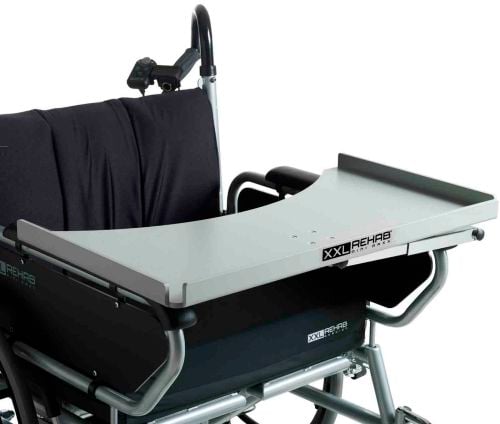 Electric wheelchair / folding / bariatric / interior max. 325 kg | Minimaxx COBI XXL-Rehab
max. 325 kg | Minimaxx
The XXL-Rehab Minimaxx Push Motor allows the caregiver to push the chair without exerting any effort. Now it is so easy to move a bariatric patient with the use of the chair. With the XXL-Rehab Minimaxx Push Motor, the caregiver will no longer have sore shoulders or feel stress on the wrists. It has a disc braking system that makes it secure to use the chair even on slopping surfaces of up to 5%. When the chair has to come to a stop, the lever can be pulled and the wheelchair immediately stops. Furthermore, its push motor is easy to use. The control panel is on the handle and features a Drive and Reverse mode and speed control from 1 to 5 kph.
Propulsion:electric
Features:folding
Other characteristics:exterior, interior
---