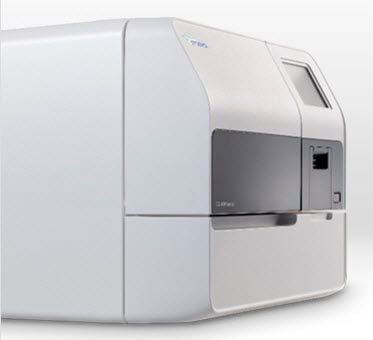 Automatic coagulation analyzer / 4-channel 60 tests /h | CA-660 Sysmex Europe GmbH
60 tests /h | CA-660
CA-660 – Complete profiles, robust and automated The CA-660 is a compact, fully automated coagulation analyser. It combines proven and successful characteristics – such as the optical detection technology and the reagent system of its predecessors – with new features. In addition to routine testing, it also offers specialty coagulation testing such as D-dimer and von Willebrand Factor activity. It therefore provides a complete patient profile. It serves as a great primary analyser for low-volume haemostasis laboratories. Or as a powerful backup instrument in larger labs. The CA-660 has been designed in line with our advanced Silent Design concept, is of solid construction, hard-wearing and robust. And with its reliable performance, it will support you day in, day out, for years to come.
a:2:{i:0;a:2:{s:4:"name";s:10:"Operation:";s:3:"val";s:9:"automatic";}i:1;a:2:{s:4:"name";s:12:"Performance:";s:3:"val";s:9:"4-channel";}}
---