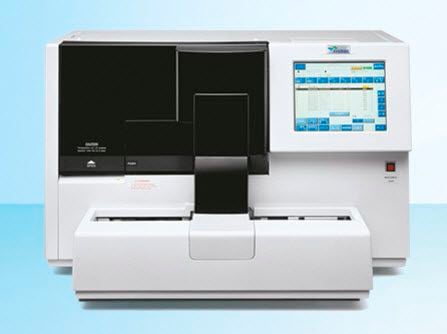 Automatic coagulation analyzer 120 tests /h | CA-1500 Sysmex Europe GmbH
120 tests /h | CA-1500
CA-1500 – Fast, reliable and safe coagulation testing The CA-1500, is quick, and produces detailed, accurate results. With three detection methods - clotting, chromogenic and immunological - it consistently analyses 15 parameters. Despite this precision, which is further underpinned by a parallel line bioassay function, it still delivers a speedy throughput of 120 tests per hour. An extensive quality control function with multi-rule method will provide you with the peace of mind you need for today's high quality demands. In combination with automatic re-analysis, automatic reflex testing leads to advanced analytics.
a:1:{i:0;a:2:{s:4:"name";s:10:"Operation:";s:3:"val";s:9:"automatic";}}
---