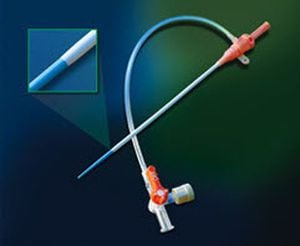 Arterial introducer / with hemostatic valve 10 cm | Pinnacle TIF TIP™ Terumo Medical
10 cm | Pinnacle TIF TIP™
The product is built with the latest technology by which the vascular access is provided easily and safely. Pinnacle Total Integrated Fit offers a technologically advanced introducer sheath. The smooth transition of dilator to sheath and guidewire to dilator helps in minimizing the damage of the arterial and risk of gaps. The end hole is perfectly round and the tip of the product is excellent which enables the entry smoothly. The product is design with the flexibility that helps in reducing the complications. The chances of the arterial damage is reduced which can result in the patient outcomes after the challenging procedures of the arterial access.
a:2:{i:0;a:2:{s:4:"name";s:12:"Application:";s:3:"val";s:8:"arterial";}i:1;a:2:{s:4:"name";s:8:"Options:";s:3:"val";s:21:"with hemostatic valve";}}
× × × × × × × × × × × × × ×
× × × × × × ×
---