Health Data Science in the COVID-19 Era: HDR UK 'One Institute' Conference 2020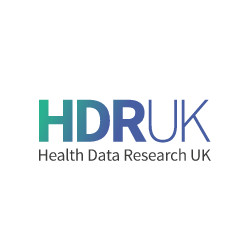 Exhibit
Symposia
Workshops
Organiser
Sponsor
Health Data Research UK – the national institute for health data science – is hosting this free, virtual conference 'Health Data Science in the COVID-19 Era' to showcase the vital impact of health data in combating this global pandemic.
The conference is open to scientists, researchers, technologists, clinicians, patients and the public, and data custodians involved in the response to COVID-19.
We are building on Health Data Research UK's annual 'One Institute' conference to demonstrate open science and highlight how research efforts have pivoted to accelerate insights on this devasting disease.
"The COVID-19 pandemic represents an unparalleled global emergency. It has demonstrated the absolute necessity for open research and safe data access. This conference will showcase new research findings and exchange international experiences related to the COVID-19 pandemic." – Andrew Morris, Director of Health Data Research UK

Programme available online here
Registration available online here
More events