AMIA 2021 ANNUAL SYMPOSIUM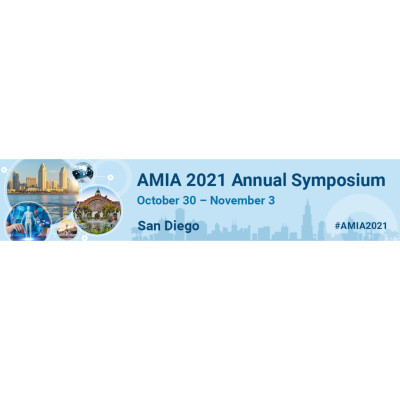 Exhibit
Symposia
Workshops
Organiser
Sponsor
The Annual Symposium builds on more than 40 years of sharing research and insights for leveraging information to improve human health. The AMIA 2021 Annual Symposium showcases the latest innovations from the community of biomedical informatics researchers and practitioners.
Among many other things, 2020 made us aware of the value of our community – a community that we have missed: colleagues, mentors, experts, and students with a shared interest in informatics. The past year demonstrated the necessity in our country for access to information to improve health and health care, and the need for professionals to use and apply that information to transform health care. At the same time, the past year made us aware of different approaches as we were forced to adapt to a "new normal" in many areas.
Shifting to a virtual Annual Symposium in 2020 forced us to do things differently, and at times, these adaptations brought more opportunities for conversation and collaboration than we ever had before. We plan to take those key positive outcomes of the virtual Annual Symposium and apply them to the AMIA 2021 Annual Symposium.
Please note: We are currently planning for a live event in San Diego with a limited component of live streaming. We are actively monitoring the science surrounding the pandemic. Should anything change, the AMIA Board of Directors will make a decision in June.
Programme Available Online here
Registration Coming Soon..
More events