Accelerate Health - Digital Series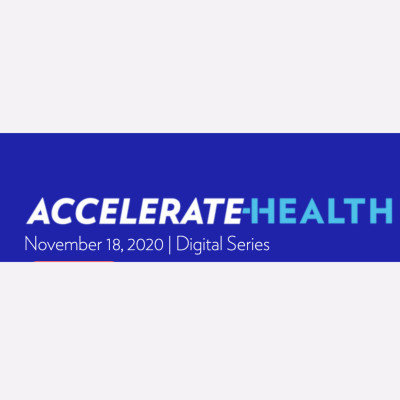 Exhibit
Symposia
Workshops
Organiser
Sponsor
It's time for a bold approach to healthcare innovation.
Embrace the power of bold thinking to transform care delivery with Accelerate Health: an innovation-focused content and connectivity platform from HIMSS that walks the cutting edge of healthcare.
Introducing the Accelerate Health Digital Series
A five-part bimonthly series of live-streamed discussions around innovation
The Accelerate Health Digital Series explores bold insights and solutions to transform care delivery and drive what's next for health. Join disruptors and thought leaders for interactive bimonthly discussions that examine big ideas and ask hard questions to propel healthcare innovation forward.
Get inspiration and ideas from industry experts on the front line of innovation
Have honest discussions about what's working to advance care delivery—and what's not
Make meaningful connections and partnerships as you tackle real health issues with patient-focused results
Connect with other healthcare innovators in an immersive, state-of-the-art platform
Programme available online here
Registration available online here
More events