SBI/ACR Breast Imaging Symposium 2021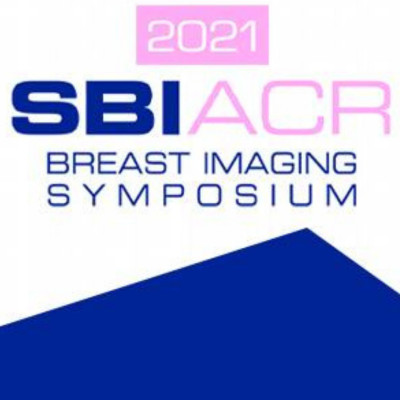 Symposia
Workshops
Organiser
Sponsor
Welcome to SBI's first all-virtual meeting. We are excited to bring you breast imaging focused programming in an optimized virtual environment. The meeting offers a variety of sessions across all breast-imaging modalities. Discover new and original research in our scientific sessions and electronic abstract presentations. Technologists and Members-in-Training, attend sessions designed specifically for you. Connect with vendors and friends and stay up to date with innovative technology in the extensive exhibit hall. With 60+ of sessions and exhibiting companies, the 2021 SBI Symposium is a must attend event for breast imaging professionals.
Learning Objectives
Summarize the current scientific debate and variations in recommendation for breast cancer screening with mammography.
Define the role of risk assessment and tailored screening paradigms to improve breast cancer screening outcomes.
Describe newer modalities for breast imaging, including supplements to mammography, with a focus on accuracy of interpretation, along with discussing most up-to-date concepts regarding breast density assessment.
Recognize different practice patterns, metrics, and challenges pertaining to varying breast imaging practices across the country.
Explain how other practices organize and administer breast imaging practices at the local level, while contributing to establishing overall practice guidelines at the national level that meet local needs.
Identify barriers in access for breast imaging care to develop strategies for improved service lines.
Programme Available Online here
Registration Available Online here
More events