RSNA 2019 - Radiological Society of North America Annual Meeting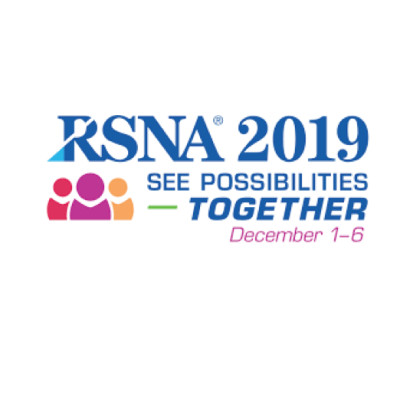 Symposia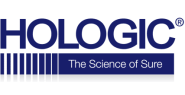 CME Accredited Symposium
High Resolution Breast Imaging - Implementation and Workflow Optimization
Monday, December 2 | 8:30 AM – 9:30 AM
McCormick Place, South Hall S102AB
Presented by World Class CME with the support of an educational grant provided by Hologic Global Medical Education. This one-hour symposium will demonstrate the differences between standard resolution tomosynthesis and the newest AI-powered high-resolution imaging. The speaker will share their clinical perspective on how implementing the innovative technology improved their workflow efficiencies. The latest improvements and tools will be demonstrated through case reviews.
Workshops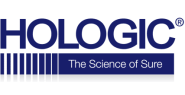 Room #5119
- Efficacy in Diagnosis with Tomosynthesis in Daily Practice
In this lecture an experienced radiologist provides her clinical perspective on how digital mammography with tomosynthesis has aided the diagnosis of breast lesions, since it was implemented into their practice in 2011.
*Also in Spanish
- Implementing Contrast Enhanced Digital Mammography into your Practice
Listen as an experienced radiologist shares how to implement contrast enhanced digital mammography (CEDM) into your practice, followed by a faculty-guided review of CEDM cases.
-Increase Confidence and Improve Workflow Efficiencies with High Resolution Imaging Technology
Discover how transitioning to Clarity HD® high-resolution imaging with Intelligent 2D® synthesized 2D images and 3DQuorum®* may increase reading confidence, improve workflow efficiency while decreasing patient dose. The session includes high-resolution images with 3DQuorum® for attendees to view during the hands-on case-review.
*Pending FDA Approval
- Clinical Perspectives on 3D™ Guided Breast Biopsy and Real-Time Specimen Imaging
Come and learn from this experienced radiologist's presentation and demonstration focusing on 3D™ guided breast biopsy and real-time specimen imaging. Participate in the hands-on experience utilizing the Affirm® Prone Biopsy and Brevera® Systems. Additional attendees may join for the hands-on demos after the 20 minute lecture concludes.
- Transformative Breast US Technology: Clinical Benefits of Specialised Breast Ultrasound Systems
Listen as an experienced radiologist presents on the clinical benefits and data associated with advanced SuperSonic breast technologies (SWE™, TriVu, Needle PLUS) used across the patient pathway — Cancer risk assessment, lesion characterization, ultrasound screening, treatment planning and monitoring, and biopsy guidance). The session includes case reviews and hands-on demonstrations.
- Personalising Mammography - Managing the High-Risk Patient to the Dense Breast Patient
Listen to an experienced radiologist's clinical perspective on the importance of assessing patients' risk of breast cancer to manage their individual care. Includes a discussion of the most current recommendations for screening for dense breast patients, along with patient pathways for high risk women.
- Open Discussion on the Implementation of Contrast Enhanced Digital Mammography
A question & answer discussion with an experienced, published radiologist. Come join us and have your questions answered concerning Contract Mammography procedures.
- A Revolution in Localization
Learn from both an experienced radiologist and surgeon as they provide an overview of traditional & new localization options for patients undergoing Breast Conserving Surgery (lumpectomy) or excisional biopsy. Their knowledgeable discussion followed by hands-on experience for attendees will review the benefits of various wire and non-wire localization technologies focusing on ways to improve workflow. The hands-on portion includes phantom-placement techniques, demonstrating multiple, innovative technologies including the LOCalizer™ system and Viera™ portable breast ultrasound.
Organiser
Sponsor
More events