ESIR course: Reliability in Percutaneous Tumour Ablation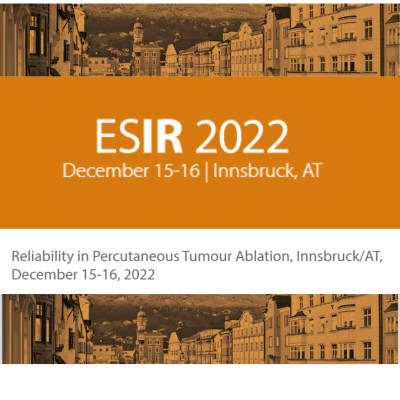 Exhibit
Symposia
Workshops
Organiser
Sponsor
In recent years, minimally invasive cancer treatments have experienced a strong surge, and in some cases, have already replaced open resection as the first-choice treatment. Most notably, thermal ablation has been proven to be an effective method for the treatment of numerous tumour entities in various anatomical locations. In order to achieve maximal reliability, however, interventional oncologists must be properly trained in the application of the various available tools, imaging techniques and image fusion tools.
This ESIR course organised by Prof. Reto Bale will give attendees an overview of the currently available devices and techniques in the field of percutaneous tumour ablation, enabling them to plan and perform procedures and conduct the corresponding follow-up. After a theoretical introduction, trainees will have the chance to test all available devices under the guidance of experienced experts in the hands-on workshops. Participants will also get an impression of the capability of modern 3D guidance devices and image fusion tools.
Who should attend?
Organised and led by renowned experts, the reliability in percutaneous tumour ablation clinical procedure training course gives experienced interventional radiologists the opportunity to fine-tune their practical skills and learn more about current treatment options for this difficult disease.
More events