Professor Claudio Ronco is Director of the Department of Nephrology and Transplantation at the
International Renal Research Institute (IRRIV)
, San Bortolo Hospital, Vicenza, Italy. He is considered the pioneer in many areas of nephrology, including peritoneal dialysis, critical care nephrology, continuous renal replacement therapy (CRRT), cardiorenal syndromes and wearable dialysis technology. He regularly invites intensivists to take a "
Cappucino with Claudio Ronco
" on his YouTube channel, exploring issues in critical care.
We asked Prof. Ronco our 7 questions:
1. What are your key areas of interest and research?
I spent my life trying to bridge engineering and medicine and also different disciplines, creating de novo fields like critical care nephrology and cardiorenal syndrome.
2. What are the major challenges in your field?
To convince people to cope with advances in technology whilst not forgetting the humanistic approach of medicine.

3. What is your top management tip?
Critical care is as complex an area as a symphony. It takes an orchestra to play it. We cannot all play the same instrument, but we must be all on the same key
4. What would you single out as a career highlight?
The creation of a miniaturised dialysis machine called CARPEDIEM (see
Lancet May 2014
).
5. If you had not chosen this career path you would have become a…?
Chef, hockey player, musician, writer, sailor (see pictures).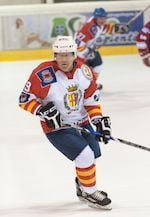 6. What are your personal interests outside of work?
As above.
7. Your favourite quote?
Great spirits have always encountered violent opposition from mediocre minds (A. Einstein)
Prof. Ronco graduated in 1976 and specialised in nephrology at the University of Padua in 1979. He has previously worked in the United States, as Director of the Renal Laboratory of research at the Renal Research Institute and Professor of Medicine at the Albert Einstein College of Medicine and Beth Israel Medical Center of New York in 1999 and 2000.
Prof. Ronco has co-authored 1246 papers, 65 books and 86 book chapters, and delivered more than 750 lectures at international meetings and universities. He is Editor-in-Chief of
Blood Purification
and
Contributions to Nephrology
, and Editor emeritus of the
International Journal of Artificial Organs
. In January he published
Carpe diem: storia di una bambina, di un medico e di una macchina
(Angela Colla Editore).
Prof. Ronco has received numerous awards and honours, including:
Prof. Ronco is a mentor for the International Society of Nephrology's (ISN)'s
Young Nephrologist Committee Mentoring Program
, an advisor to the Young Nephrologist Committee, and a member of the ISN Dialysis Committee.
Further reading

Ricci Z, Villa G, Romagnoli S, Ronco C (2014)
Adequate dialysis in the ICU: a multidimensional aspect.
ICU Management 14(3): 32-4.
Kellum JA, Ronco C, Joannidis M (2012)
An emerging consensus for acute kidney injury
. ICU Management 12(1): 36,38-9.
Ronco C (2007)
An interview with Claudio Ronco
. ICU Management 7(2): 37-8.
Twardowski ZJ (2004)
Prof. Claudio Ronco, MD
. Hemodialysis International 8(4): 309-15.


Cappucino with Claudio Ronco. 50. Happy 2015!



ISICEM 2015 I-I-I Interview with Prof. Claudio Ronco on RRT in AKI