The Big Sick 2020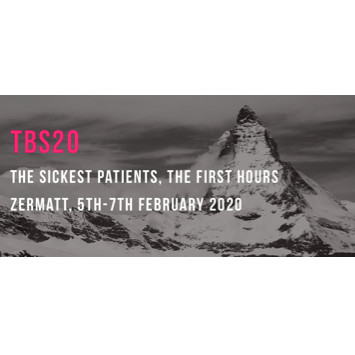 Exhibit
Symposia
Workshops
Organiser
Sponsor
THE MEETING
Welcome to the third edition of The Big Sick conference series. Thanks to a fantastic line-up of speakers and guests the first two meetings were hugely successful and memories for a lifetime. Now we're ready to have another go, we are going back to Zermatt for TBS20.
TBS20 is going to be a small, friendly and informal conference about critical care and emergency medicine, specifically about the first hours of managing our sickest patients. We invite the biggest names in our fields of medicine to provide us with world-class state of the art teaching.
TBS20 is also a hugely social event. In Zermatt, our speakers and guests interact seamlessly not only during the lecture session but also during the evenings and on the slopes. Key to achieving this kind of learning, networking and discussions is to keep TBS small. Seats are going to be limited.
Programme coming soon..
If you already have an invitation, please refer to your conference invitation e-email for details regarding registration and payment. If you have no invitation and would like to attend TBS20, please send us an email at [email protected] with a very brief presentation of your professional background. The registration fee is set at 750EUR.

More events