I-I-I DigiFlash
I Expert - I Question - I Minute
Leading experts and thought leaders share their knowledge on key topics
DigiFlashs
Total DigiFlashs: 68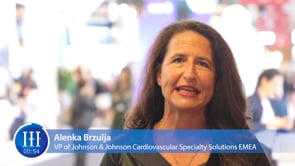 Thu, Sep 05, 2019
I Expert: Alenka Brzulja, VP, Johnson & Johnson Cardiovascular Specialty Solutions EMEA
I Question: How can we advance the care of Atrial Fibrillation?
I Minute: Just to the point!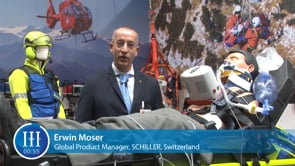 Wed, Nov 14, 2018
I Expert: Erwin Moser, Global Product Manager, SCHILLER, Switzerland
I Question: What is the Easy Pulse?
I Minute: Straight to the point!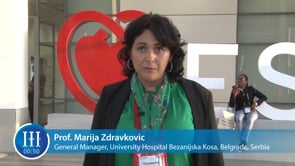 Fri, Aug 31, 2018
I Expert: Prof. Marija Zdravkovic, General Manager, University Hospital Bezanijska Kosa, Belgrade, Serbia
I Question: What is the role of cardiac magnetic resonance in modern cardiology?
I Minute: Just to the point! This time from ESC Munich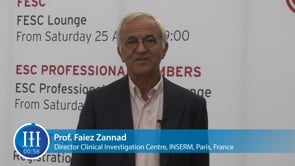 Fri, Aug 31, 2018
I Expert: Prof. Faiez Zannad, Director Clinical Investigation Centre, INSERM, Paris, France
I Question: What is the biggest challenge in heart failure?
I Minute: Just to the point! This time from ESC Munich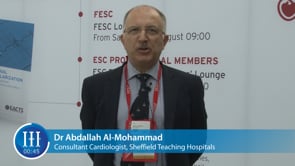 Fri, Aug 31, 2018
I Expert: Dr Abdallah Al-Mohammad, Consultant Cardiologist, Sheffield Teaching Hospitals NHS Foundation Trust, UK
I Question: What is the biggest opportunity in cardiology?
I Minute: Just to the point! This time from ESC Munich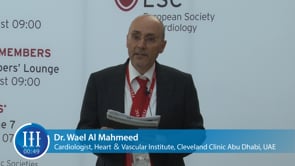 Fri, Aug 31, 2018
I Expert: Dr. Wael Al Mahmeed, Cardiologist, Heart & Vascular Institute, Cleveland Clinic Abu Dhabi, UAE
I Question: What is the biggest challenge in cardiology?
I Minute: Just to the point! This time from ESC Munich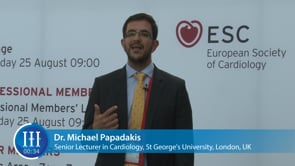 Fri, Aug 31, 2018
I Expert: Dr. Michael Papadakis, Senior Lecturer in Cardiology, St George's University, London, UK
I Question: Where is the biggest challenge in sports cardiology?
I Minute: Just to the point! This time from ESC Munich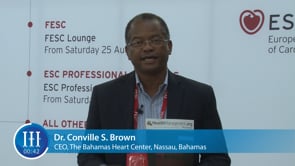 Fri, Aug 31, 2018
I Expert: Dr. Conville S. Brown, CEO, The Bahamas Heart Center, Nassau, Bahamas
I Question: What is the biggest challenge in cardiology?
I Minute: Just to the point! This time from ESC Munich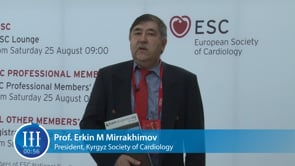 Fri, Aug 31, 2018
I Expert: Prof. Erkin M Mirrakhimov, President, Kyrgyz Society of Cardiology, Bishkek, Kyrgyz Republic
I Question: What is the biggest challenge in cardiology in the Kyrgyz Republic?
I Minute: Just to the point! This time from ESC Munich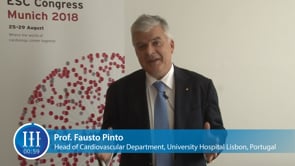 Fri, Aug 31, 2018
I Expert: Prof. Fausto Pinto, Head of Cardiovascular Department, University Hospital Lisbon, Portugal
I Question: What is the importance of artificial intelligence in cardiology?
I Minute: Just to the point! This time from ESC Munich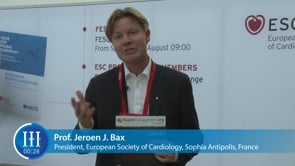 Fri, Aug 31, 2018
I Expert: Prof. Jeroen J. Bax, President, European Society of Cardiology, Sophia Antipolis, France
I Question: How do you evaluate the ESC Congress 2018?
I Minute: Just to the point! This time from ESC Munich
Blog, Zoom On, 7 Question Interviews, I-I-I DigiFlash, HealthManagement.orgI-I-I DigiFlash, I Minute, I Question, I Answer, I did It Award