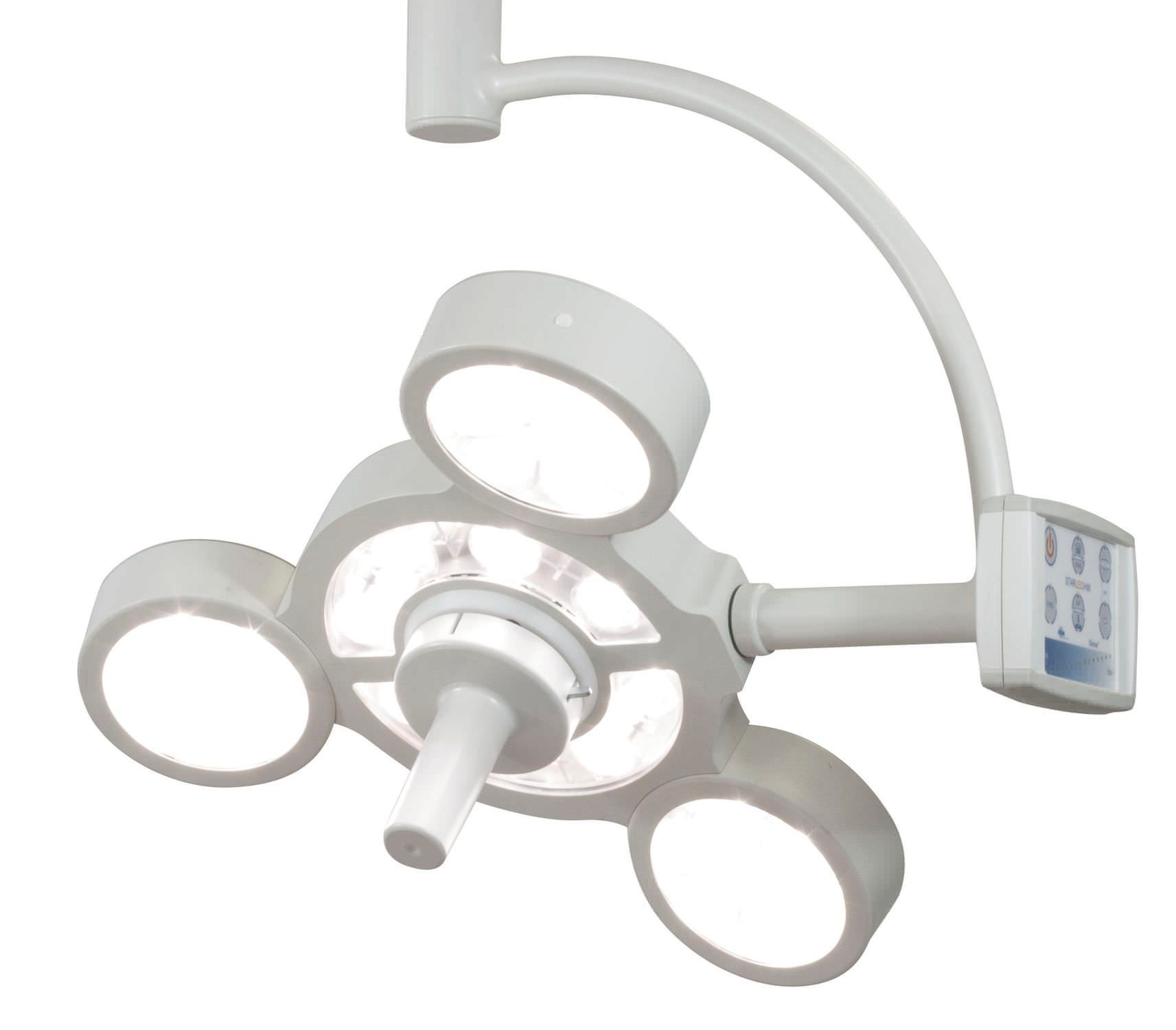 Veterinary examination lamp / minor surgery / LED / ceiling-mounted STARLED3 NX Vet Care ACEM Medical Company
STARLED3 NX Vet Care
Offering optimal efficiency and long-life, STARLED 3 EVO PLUS® is a white light lamp that guarantees perfection in surgical procedures. Fitted with innovative technology and using LED technology, the light allows for easy manual controlling during critical situations. Both clockwise and anticlockwise maneuvering of the lamp is possible. The light is fitted with a new kind of I-sense control panel through which a number of functions can be performed including regulating the light intensity. By a simple operation, the surgeon can use one, two or three lights. The light is microprocessor controlled and can be mounted in three ways (1)Trolley mounted (2)Wall mounted and (3)Wall mounted.
Configuration:ceiling-mounted
Light source:LED
---