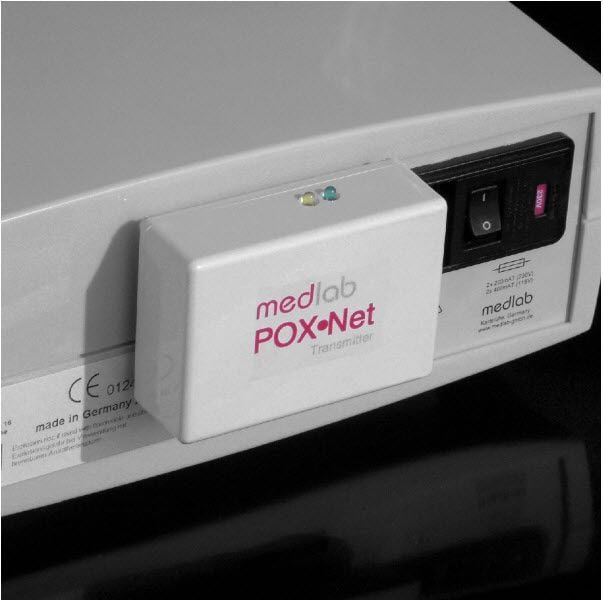 Table-top pulse oximeter / with separate sensor / with ECG monitor 0 - 100 % SpO2 | PEARL 100 MEDLAB medizinische Diagnosegeräte
0 - 100 % SpO2 | PEARL 100
The Pearl 100 table top pulse oximeter is the first unit on the market that uses Medlab's new "PEARL" technology. "PEARL" stands for "Pulse Enhancement Artefact Rejection Logic", meaning an algorithm that amplifies real pulses and suppresses artefacts. The new Pearl 100 can be used in even the most demanding environments, as for example in neonatology - and in intensive care departments. The PEARL 100 is a pulse oximeter with mains- and battery operation. The device shows SpO2 values, pulse rate and the plethysmographic waveform of the patient. Additionally, a one channel ECG can be monitored over normal electrodes. The alarm system for saturation and pulse rate makes it easy to monitor a patient. All alarm limits are adjustable. With the built-in rechargeable battery, the PEARL 100 runs for more than five hours without mains connection. During monitoring, all measured parameters are transmitted online via an optical interface.
Configuration:table-top, with separate sensor
× × × × × × × × × ×
76297 Stutensee / Karlsruhe
× × × × × × × ×
---