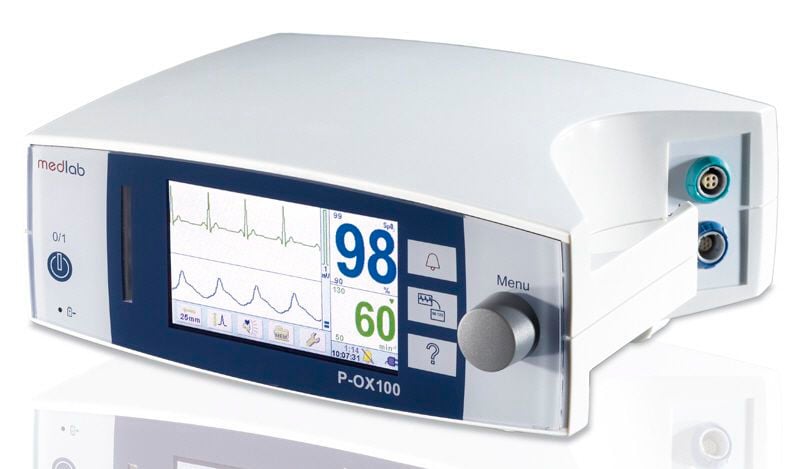 Table-top pulse oximeter / with separate sensor / with ECG monitor 0 - 100 % SpO2 | P-OX100 MEDLAB medizinische Diagnosegeräte
0 - 100 % SpO2 | P-OX100
The P-OX100 fulfills all needs you have when looking for a modern monitoring system. This cost-effective, versatile pulse oximeter delivers fast, reliable SpO2, Pulse Rate and Pulse Strength measurements, complete with a plethysmographic waveform and a trend display. Additionally, a one channel ECG can be monitored over normal electrodes. The alarm system for saturation and pulse rate makes it easy to monitor a patient. Its built-in battery lasts for more than five hours and makes the P-OX100 the perfect choice for inhouse and portable applications. Flip feet on front and back allow you to adjust the viewing angle of the display for improved readability in any situation.
a:1:{i:0;a:2:{s:4:"name";s:14:"Configuration:";s:3:"val";s:31:"table-top, with separate sensor";}}
× × × × × × × × × ×
76297 Stutensee / Karlsruhe
× × × × × × × ×
---