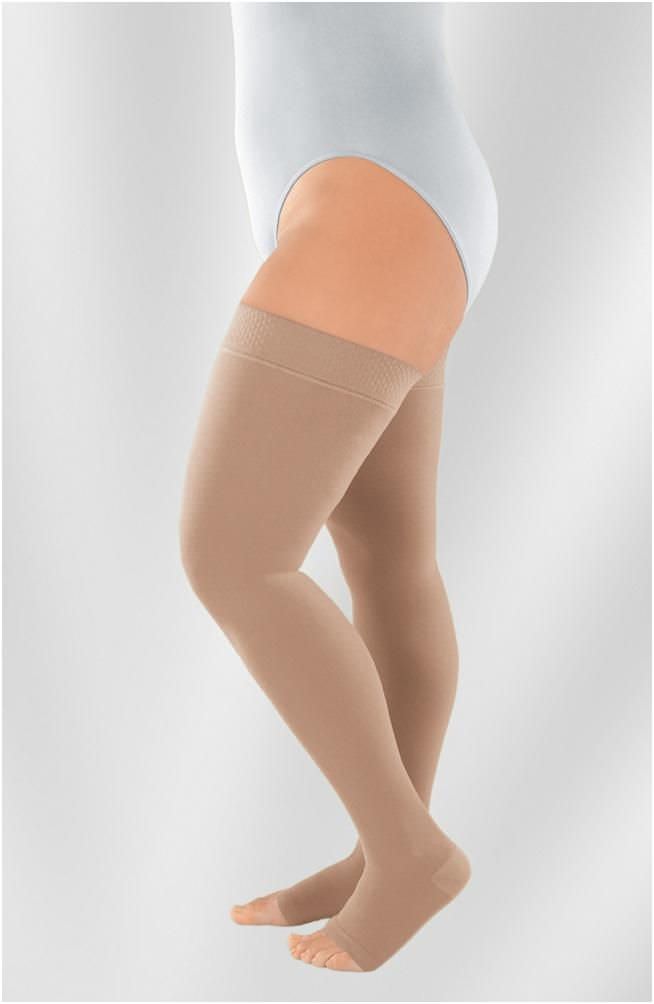 Stockings (orthopedic clothing) / compression / woman Juzo® Dynamic Cotton Juzo
Juzo® Dynamic Cotton
The Juzo Dynamic Cotton is a thigh stocking with an adhesive border. Made from knitted-in cotton fibers, it is especially skin-friendly and will remain a perfect fit even during vigorous activities. The knit is dense and inconspicuous while being silky smooth to the touch. It is seamless and extremely resilient.
Application:compression
Patient type:woman
Garment type:stockings
---