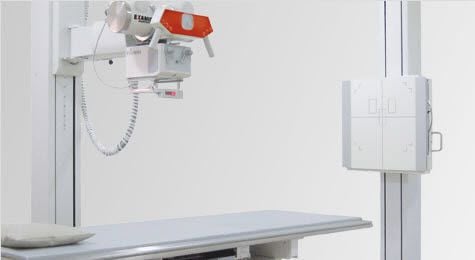 Radiography system (X-ray radiology) / analog / digital / for multipurpose radiography X-R STATIC Lift CR/DR/Film Examion
X-R STATIC Lift CR/DR/Film
The EXAMION DR Professional is designed with a well-proven Direct-Conversion-Technology which amazingly converts an x-ray directly into image information. The integrated control of the X-ray generator and detector helps to deliver outstanding images within few seconds. The entire system, also available as EXAMION system solution, is powered by EXAMION AQS, and provides an easy installation in just one day. The system features bucky table with integrated column system, bucky follow-up control, floating tabletop, modern touchscreen function and optionally comes with detector in cassette size. The system features flexibility through wide range of X-ray images.
System type:radiography system
Type of imagery:for multipurpose radiography
Features:with vertical bucky stand
Technology:analog, digital
---