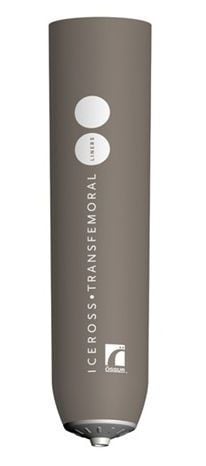 Prosthetic liner Iceross® Transfemoral Össur
Iceross® Transfemoral
Össur comes with Iceross Transfemoral liner that offers unmatched safety and liberty of movement for low to extremely active transfemoral amputees. It is the foremost suspension liner that is exceptionally designed in order to offer superior stability along with control for trans femoral amputees. The new and improved textile has improved the adhesion by 25%. The fabric cover, made with the new textile, is completely durable and permits radial stretch and comfortable elasticity. Iceross Transfemoral liner is available both in standard profile and conical. So it becomes the perfect answer for any trans femoral amputee. Össur suggests that Iceross Transfemoral Liner must be used in amalgamation with the Icelock 200 Series.
× × × × × × × × × ×
× × × × × × ×
---