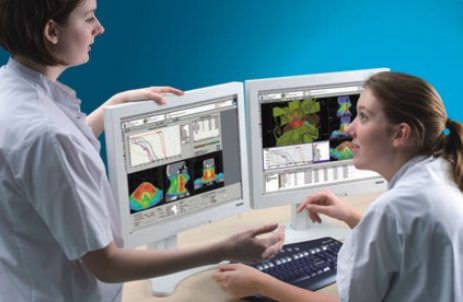 Planning software / for brachytherapy / medical Oncentra External Beam Nucletron
Oncentra External Beam
With the help of spectacular calculation speed, Oncentra External Beam increases your patient by intelligently automating routine planning tasks faster than ever. Oncentra connects to all treatment delivery systems. Its modular planning environment allows you to keep using your Linac of choice and still benefit from the latest planning tools and technology. The product beats the performance of other systems when it comes to speed. Its proprietary tools makes creating a 3D plan as fast as 15 seconds. Oncentra's GPU technology also reduces speeds up dose calculation from hours to minutes. Its superior speed makes performing calculations routinely a practical option.
a:2:{i:0;a:2:{s:4:"name";s:19:"Application domain:";s:3:"val";s:26:"for brachytherapy, medical";}i:1;a:2:{s:4:"name";s:9:"Function:";s:3:"val";s:8:"planning";}}
---