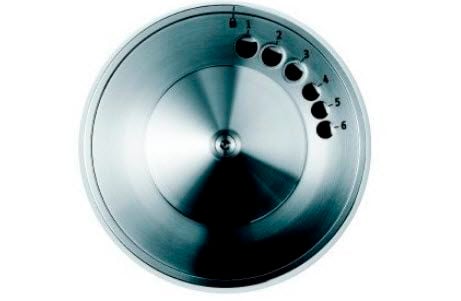 Brachytherapy afterloader microSelectron Digital Nucletron
microSelectron Digital
Nucletron brings the latest and most innovative microSelectron® Digital after-loading, that establishes the base for today's brachytherapy. The upgradeable and scalable after-loading platform meets the need of a vast range of brachytherapy providers, with effortless connection to the larger infrastructure of radiation department and creation of long-term value. MicroSelectron® Digital after-loading platform is an adjustable and efficient solution for brachytherapy applications that include treatments with less treatment channels as well as complex treatments involving a large number of treatment channels. MicroSelectron® serves as an indispensably reliable platform with greatest installed base across the world. The scalable after-loading system can be customized according to a clinic's requirement. Some of its unique, attractive and useful features include-effortless integration with MOSAIQ as well as other oncology information systems and uninterrupted service support for 24*7 hours, which set the device apart from other similar products in the market.
a:1:{i:0;a:2:{s:4:"name";s:16:"Type of therapy:";s:3:"val";s:13:"brachytherapy";}}
---