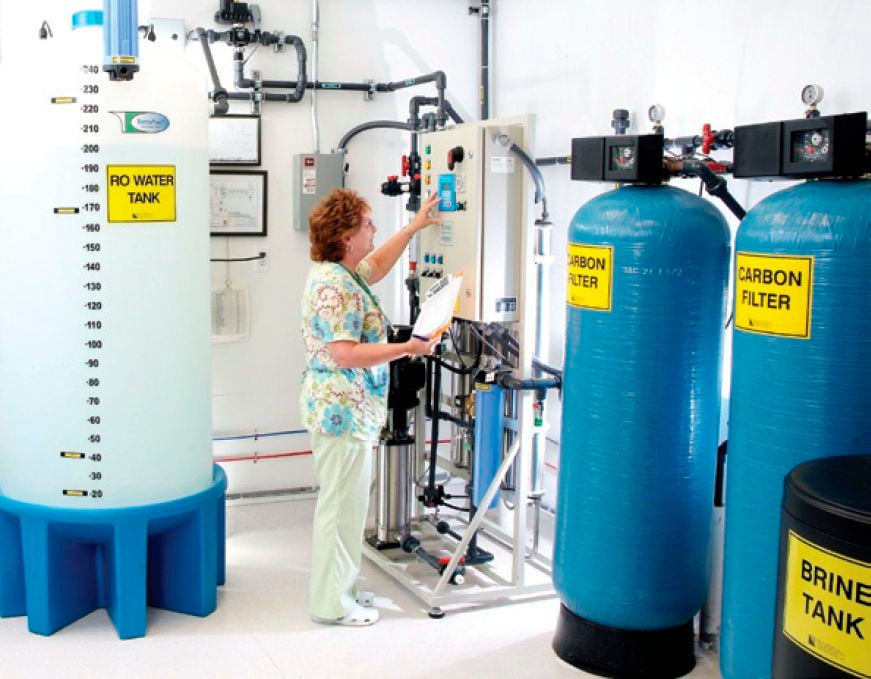 Hemodialysis water treatment plant / reverse osmosis / microfiltration Mar Cor Purification
Mar Cor Purification
Your Hemodialysis Need People undergoing hemodialysis require a high level of patient care. Part of that care is making sure the water used to treat those patients is of the utmost quality. Facilities and clinics rely on their water treatment systems, and these systems must be superior in order to provide the best water possible. The incoming water, the distribution piping that carries the purified water, and a reliable back-up system all must be designed and maintained in order to meet the stringent demands of the AAMI water standards. That is why it is important to deal with a water company that understands the serious nature of providing water for dialysis. Our Solution Mar Cor Purification has been meeting the demand of providing water for dialysis for over 40 years. We are able to offer hemodialysis providers a complete array of systems, products, and services. Our turn-key solution is designed to make sure your critical water needs are being served. We combine media filtration, reverse osmosis (RO), and ultrafiltration to provide you with the most cost-effective water system package. All of our systems are FDA certified and designed to meet AAMI grade water standards according to ANSI/ AAMI/ISO 13959:2009. No matter what your source water is, we provide a safe, reliable system that is custom designed to produce water pure enough for hemodialysis patients.
Options:hemodialysis, microfiltration, reverse osmosis
× × × × × × × × × ×
× × × × × × ×
---