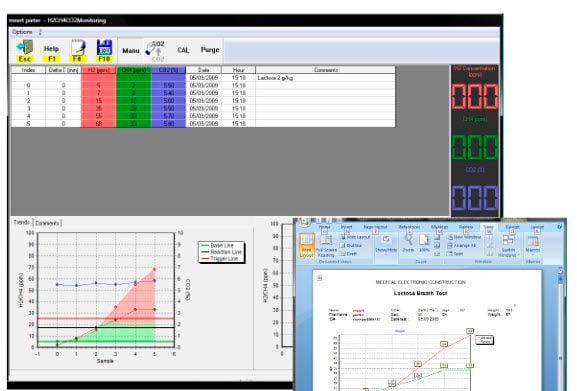 Exhaled gas monitor (H2, CH4) Lactotest 202 Evolution MEC Medical Electronic Construction R&D
Lactotest 202 Evolution
Hydrogen and methane are gases produced in the intestinal lumen by bacteriological breakdown of carbohydrates. The Lactotest 102 and 202 have been developed to provide quick and reliable diagnosis of gastro-intestinal disorders measuring carbohydrate breakdown deficiencies and/or malabsorption. The technique of exhaled breath hydrogen monitoring is normally well tolerated by patients of all ages. The test is simple, non-invasive and is performed after a short period of fasting (typically 8-12 hours). Many studies have shown that some patients (approximately 35% or more) do not produce hydrogen but actually produce methane. Some patients produce a combination of both gases.
× × × × × × × × × × × ×
Unit 3, Trust Industrial Estate Wilbury Way,
× × × × × × ×
---