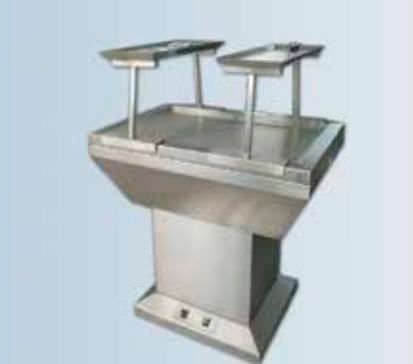 Dissection table / ventilated Hygeco International Produits
Hygeco International Produits
Similar to the preceding model but equipped with a ventilation system clearing noxious gases at workspace level. Can be connected to central ventilation system or an optional air purification unit. Pneumatic control activates extractor system. Dimensions: Width: 800 mm. Height: 880 mm.
a:2:{i:0;a:2:{s:4:"name";s:22:"Other characteristics:";s:3:"val";s:10:"ventilated";}i:1;a:2:{s:4:"name";s:5:"Type:";s:3:"val";s:10:"dissection";}}
× × × × × × × × × ×
20, boulevard de la Muette,
95142 Garges-les-Gonesse Cedex
× × × × × × ×
---