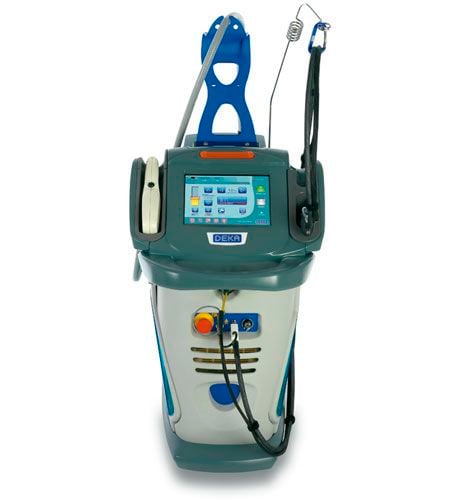 Dermatological laser / Nd:YAG / on trolley 1064 nm | Synchro FT Deka
1064 nm | Synchro FT
This is an exclusive product to enable dermatological and stylish medications. Amalgamating a Nd:yag Lengthy & Small Pulse laser with the efficient Ft beat light handpiece, the adaptable Synchro Ft endows doctors to propose a comprehensive go of dermatological and stylish medications such as- For the hair evacuation on all phototypes, vascular and pigmented sores, and skin revival. Features: -Convention database - Has a new fused cooling system -It has a touch screen which are some of Deka innovative improvements for a flexible and quick work device. - It is the union of Deka's mechanical magnificence. -It is unique and special, well known and most sought after product across the globe.
Amplifying medium:Nd:YAG
Ergonomics:on trolley
Application:dermatological
---