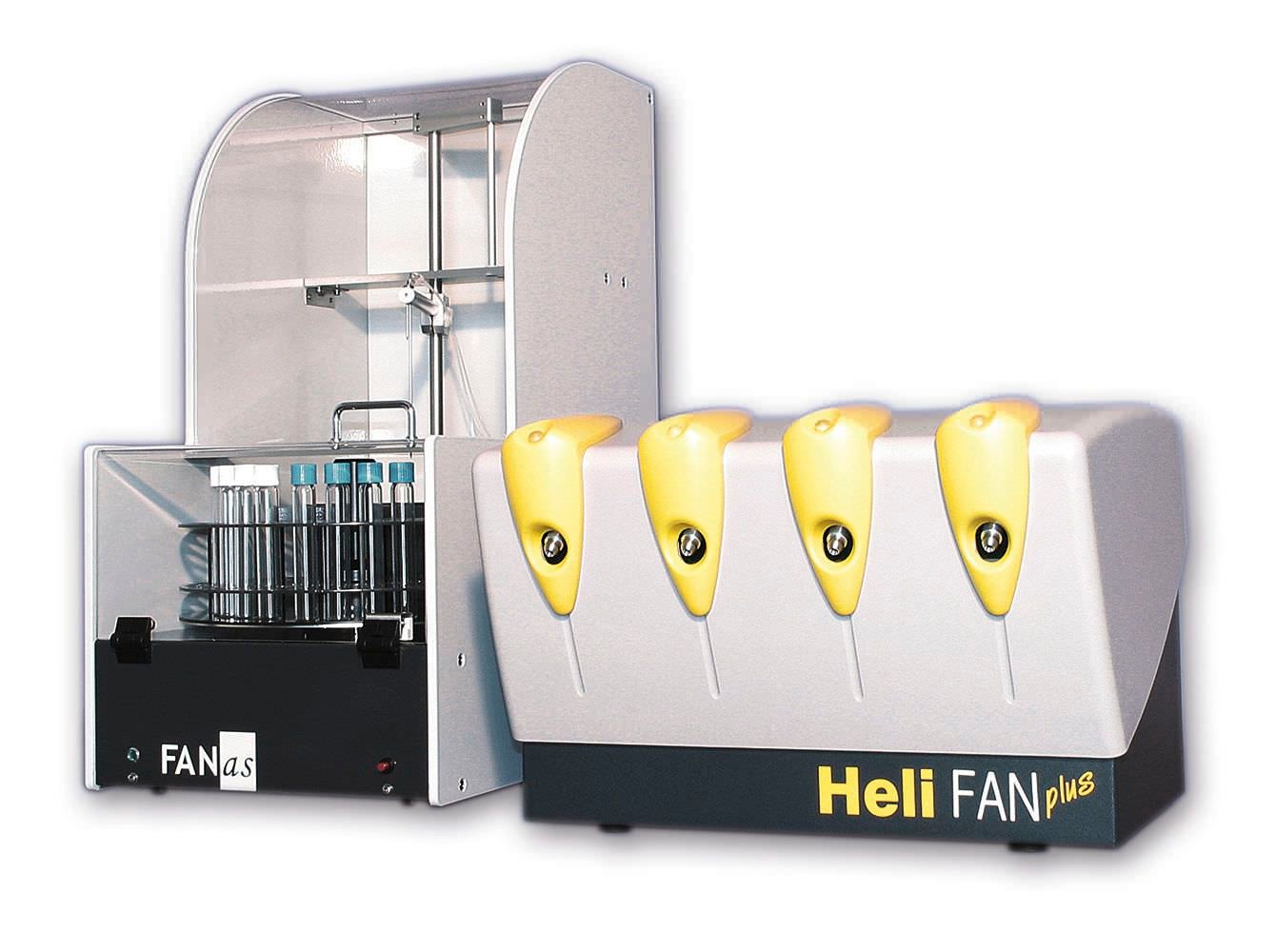 Carbon dioxide monitor infrared FANAS FOR HELIFANPLUS Fischer ANalysen Instrumente
FANAS FOR HELIFANPLUS
The automatic sample feeder FANas for HeliFANplus enables you to run a batch of up to 89 Exetainer® or Vacutainer® tubes unattended. The handling is integrated into the familiar FANci software interface; the intelligent error handling ensures a continuously sample measurement. An optional barcode scanner can be connected to register sample numbers.
a:1:{i:0;a:2:{s:4:"name";s:8:"Options:";s:3:"val";s:8:"infrared";}}
---